One of the interesting things about the HTC One is its unusual approach to smartphone imaging: While most modern phones focus on high megapixel values, HTC has opted to go with fewer but larger megapixels for the One. The result, according to the company, is better real-world performance for the types of pictures most people take -- particularly those in low-light environments.
So does the HTC One actually deliver? I'll share some in-depth thoughts in my full review soon, but in the meantime, I wanted to let you look at some sample images I've captured with the phone in a variety of conditions. All of the images were taken using the One's default settings, with no editing or adjustments.
Click on any image to view a larger (and optionally full-resolution) version.
[SEE ALSO: HTC One vs. Galaxy S4 & Nexus 4: Which should you buy?]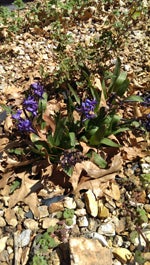 These images were taken outdoors (obviously, right?). The first two were during partly sunny weather while the third was on an overcast day.
This image was taken indoors on a cloudy day, with only natural light from a nearby window.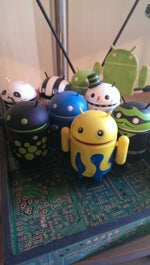 Another indoor shot -- this one with a bit of natural light from a nearby window and also artificial light from an overhead fixture about five feet away.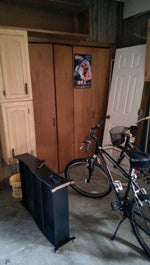 This image (left) was taken in a dimly lit garage; there was a small amount of natural light coming in through a covered window but nothing significant. I took the same image with a Nexus 4 (right) so you can see the difference in low-light performance.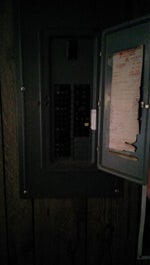 These shots were taken in an even darker area of the garage (again, HTC One at left and Nexus 4 at right). Note how the One still managed to produce a visible image while the higher megapixel camera showed next to nothing.
In one more low-light demo, these last two images were captured in a dark closet with just a teensy bit of natural light shining in from a window in the adjoining room. (Please try not to be too distracted by the stunning nature of my artistic composition and/or pants.)
That's all for now, folks, but we're just getting started. For some broader thoughts on the HTC One, check out my hands-on impressions and interview with the company's camera guru -- and stay tuned for my full in-depth review, coming soon to a website near you. This one, to be specific.
[UPDATE: HTC One: To buy or not to buy?]