Google legal director opens kimono.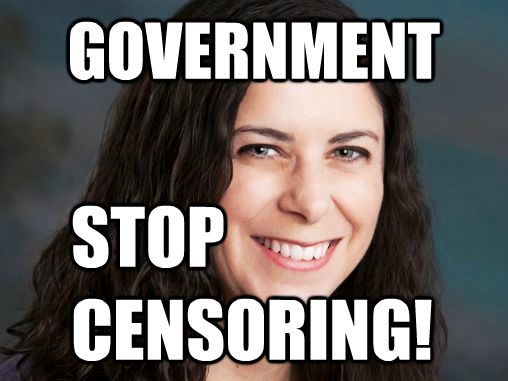 Google (NASDAQ:GOOG) is highlighting the increasing volume of government censorship. Or, at least, requests from governments to remove content from Google's services. Often on dubious grounds.
In IT Blogwatch, bloggers watch for black helicopters.
Your humble blogwatcher curated these bloggy bits for your entertainment. Not to mention: A terrible, terrible pun...
Zach Miners digs in for the duration:
Google...received 2,285 government requests to remove 24,179 pieces of content, a 26 percent increase [on] the first half of 2012.

...

Government-led data removal requests...can be made under a variety of circumstances. [Such as] allegations of defamation [or] that the content violates local laws prohibiting hate speech or adult content. ... Privacy and security issues is the second-most-cited reason. ... Other factors have included...government criticism.  MORE
Somini Sengupta says:
The latest transparency report from the company...is a snapshot of how nerve-racking the Internet can be for governments worldwide. ... [It] illustrates the negotiations that government agencies often have have with Web giants...which maintain their own jurisprudence of sorts.

...

Google is not the only Internet company to contend with these requests. Facebook routinely receives take-down requests. ... It stepped in last week, for instance, to remove a page [about] a falsely identified suspect in the Boston bombing.  MORE
Google's Susan Infantino is far from childish:
Today, for the seventh time, we're releasing new numbers showing requests from governments to remove content. ...it's become increasingly clear that the scope of government attempts to censor content on Google services has grown.

...

There was a sharp increase in requests from Brazil. ... The big reason for the spike...alleged violations of the Brazilian Electoral Code, which forbids defamation and...offend[ing] candidates. We're appealing many of these cases [because] the content is protected by freedom of expression under the Brazilian Constitution.  MORE
Speaking of children, won't somebody think of them? Here's Jeff John Roberts:
Many of these requests appear to have come from politicians who invoke defamation laws to remove content that was damaging or embarrassing. ... Google notes it received a request to remove a YouTube video that allegedly showed the President of Argentina "in a compromising position."

...

[In] Russia...a controversial law allows the government to remove content it seems harmful to young people. [Google] also received requests from multiple countries to censor the "Innocence of Muslims" video.  MORE
Meanwhile, Daniel B. is surprised that Google didn't mention Mexico:
There have been videos critical to the current government that have mysteriously been taken down. Could be government masquerading takedowns as copyright infringement as well; few Mexicans know how DMCA works and probably don't know they can file a counter-claim.  MORE
Computerworld Blogs Newsletter
Subscribe now to the Blogs Newsletter for a daily summary of the most recent and relevant blog posts at Computerworld.