Apple [AAPL] co-founder, Steve Jobs, once advised students to "connect the dots," but it seems Apple's future plans include making dots seem to disappear as it focuses on delivering the highest possible resolution across its product range.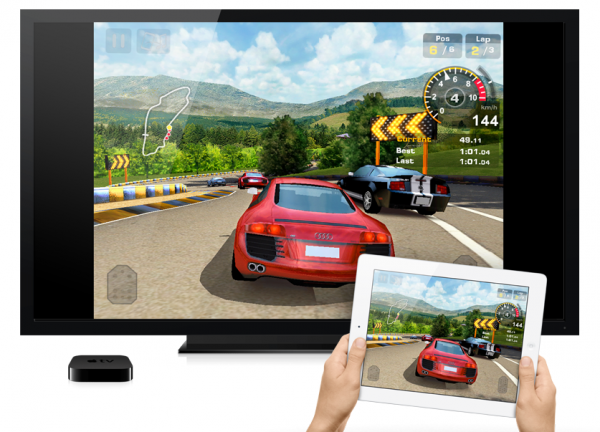 Resolution revolution
I'm talking about an interconnected platform across Macs, iPads, iPhones and future devices we haven't seen yet; a platform capable of creating and consuming the highest available resolution video content.
This focus on resolution is central to the company's plans.
Why else have Apple executives chosen to point out that the iPad actually boasts a higher resolution than any HDTV? Apple tends to keep to plan, and those mentions should be seen as prophetic to what the company hopes to achieve.
When you connect this vision to notions of future Apple televisions, Apple displays and Apple devices, things begin to make sense. Now this week there's been a series of hints at this element to the company's future plans to out-innovate its competitive followers.
Signs and portents
Yesterday I talked about about Apple's seeming plans to introduce significantly improved graphics support within its forthcoming iOS devices, running at up to 4k res.
As noted previously, HDTV 1080p offers a resolution of 1,920-x-1,080; Ultra HD is a higher resolution format suitable for digital cinema with a resolution of 4,096-x-2,160. This is known as 4K.
This morning, Intel introduced a new version of its Thunderbolt I/O technology. This supports up to 20Gbps throughput -- double that of existing implementations -- and is capable of supporting 4K resolution. That's important as while solutions with which to create content in this resolution already exist, one stumbling block is the need for interconnected peripherals capable of archiving, storing and exporting such content. 
This news should be of particular interest to video industry professionals seeking tools with which to create assets in Ultra HD formats.
Apple is widely expected to introduce a new Mac Pro by the end of the month. Imagine if this deployed the new Thunderbolt/Lightning standard, and was capable of supporting 4K throughput. In combination with Final Cut, video creatives could use these new Macs to produce video in high-res formats.
The MacBook Pro is also a video professionals workhorse. With this in mind it makes sense that a future iteration of this will also deploy Intel's standard. Digitimes claims Apple will update its notebooks by the end of the second quarter (aka by the end of June).
[ABOVE: Curiously, this song is now at number eight **UPDATE, now number two** on the UK's iTunes charts following the death yesterday of one of Britain's ex-Prime Ministers.]
Got form 4K
With the assets in place to create content in 4K res, it makes sense that Apple moves fast to create an ecosystem capable of consuming such content.
That's where yesterday's speculation of 4K support in future iOS devices makes sense, particularly if this were to be introduced within the future Apple television.
With support in place for UltraHD content on Apple devices, video professionals would have immediate access to a strong market from which to justify creation of video assets at this high resolution. These solutions would, of course, work in conjunction with HEVC.
There's no guarantee we'll see these plans unfold in the coming months. Apple may be working to a slower road map in which to build out this infrastructure. A case in point: the company isn't now expected to introduce new iPads until August/September, with production scheduled to begin in July (Digitimes) - though iPads already support HEVC.
It's a big deal. RealNetworks, Rovio, Samsung, Sony and many others are already moving to deliver software, services and/or devices that support HEVC.
The signs are that we are close to seeing UltraHD quality video assets made available online, on disks and via broadcast channels. And Apple intends being at the forefront of the move as it begins to lay the smack down against critics and competitors who continue to (erroneously) declare the firm to be "doomed, doomed, doomed."
Got a story? Drop me a line via Twitter or in comments below and let me know. I'd like it if you chose to follow me on Twitter so I can let you know when these items are published here first on Computerworld.