"My dear, here we must run as fast as we can, just to stay in place. And if you wish to go anywhere you must run twice as fast as that." Lewis Carroll, Alice In Wonderland.
Apple's [AAPL] supplier, Hon Hai/Foxconn, reported record annual profits on strength of iPhone and iPad sales, even as the company prepares to introduce the next iteration smartphone in June.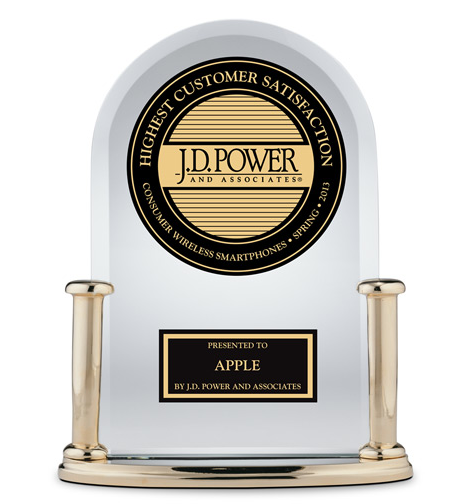 All to play for
Hon Hai reported its net income for 2012 climbed 16 percent year-on-year while net sales climbed 13 percent. Apple makes up 40-50 percent of the company's revenues.
These figures contrast previous reports claiming a slow down in iPhone sales in the current quarter. That speculation was itself based on claims of a hiring freeze, which Hon Hai described as reflecting improved staff retention following the Chinese New Year, itself likely reflecting improved working conditions at the Apple supplier.
Following traditional sales cycles, iPhone shipments customarily decline in the quarter subsequent to the introduction of a new model, but it seems Apple's preparing to unleash a new device, at least according to Piper Jaffray's senior Apple analyst, Gene Munster.
Access, not ownership
Munster expects the next big Apple reveal will take place in June, at the end of the calendar second quarter. He adds that if there's an earlier Apple event this will likely focus on upgraded iPads and iTunes improvements, such as the introduction of streaming music services.
Streamed music seems to have come of age, with music industry insiders now anticipating decline in a la carte music downloads. Deezer CEO, Axel Dauchez this week spoke to the change in music purchasing patterns when he predicted:
"We see the end of music downloads as coming this year, not in terms of volumes but in terms of the concept.

"I have no prediction about the timing of the shift. So many big interests are involved. For example, when will Apple have an interest to sacrifice its current model to move to the next one? Nobody knows," Dauchez added.
Flatlining
Munster's note warns that the impact of continued economic meltdown (itself reflecting continued environmental decline) will affect Apple in the current quarter, predicting the company will deliver results at the low end of its $41-$43 billion guidance. That's a pattern I consider likely to be reflected across most consumer and technology firms as the cycle of decline continues unabated.
With this as the economic backdrop it's of little surprise Munster remains certain Apple will introduce a new and lower-cost iPhone configuration this year, most likely in September. This release will benefit from pre-Christmas seasonality and the iPod nano effect I've discussed previously here.
When this new model iPhone emerges it will help Apple extend its hold on the smartphone sector. That's important as overall smartphone growth is expected to slow down to 36 percent (from 50 percent) by Q4 2013.
Such a release will have a big effect: as BGR noted yesterday:
"The budget iPhone is likely to boost Apple's year-on-year volume growth for the second half of 2013 to well above 40 percent, possibly over 50 percent, even if the model is priced at $350 in retail without subsidies. If it's priced at or below $300, the volume boost could be a lot bigger. What would that mean for the rest of the field if the global smartphone volume growth continues its cooling, likely to around 30 percent during the second half of 2013?"
Risk and opportunity
The smartphone sector is deeply competitive, with Android device makers competing on price; Apple attempting to carve its own distinctive space within the sector and other device manufacturers fighting over the remaining crumbs on the plate.
The effect of an Apple iPhone nano land grab on the Christmas market will likely accelerate consolidation in the smartphone sector, driving some manufacturers to forge new partnerships or exit the game.
This may sound a histrionic prediction, but given the general decline in consumer and enterprise spending as a direct reaction to continued recession, the game's becoming desperate now -- even larger conglomerates will likely choose to focus on their profitable arms rather than continuing to invest in the ultra-competitive, low margin high unit production business the smartphone industry is increasingly becoming.
Apple's good fortune here is that while others seek to differentiate their products, its own offering is fundamentally differentiated. This empowers the firm to maintain a good grip on the market, a grip made all the more powerful by the industry leading satisfaction ratings consumers report from using the firm's products. The latter point is something the company will likely work hard to put across as it engages in more aggressive marketing against its Android foe.
Got a story? Drop me a line via Twitter or in comments below and let me know. I'd like it if you chose to follow me on Twitter so I can let you know when these items are published here first on Computerworld.