Apple [AAPL] seems set to introduce new iPhones at a special event on September 10, but whatever it brings us at that show will inevitably disappoint, as the pre-release hype generates a bubble of impossible expectation.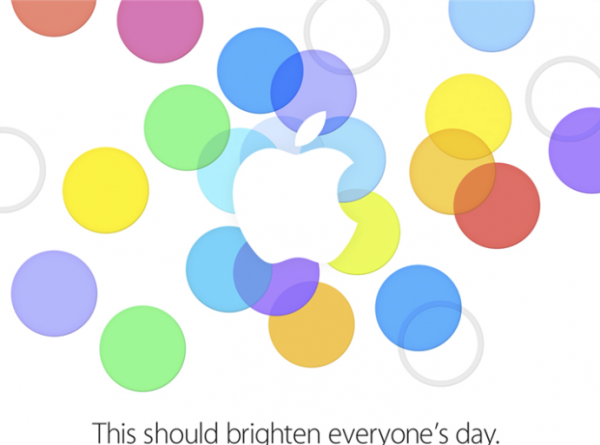 Design
Take the design: We know Apple's design teams have been working hard to develop new processes and materials to help it create a mass market device that once again underlines Jony Ive's reputation as a torch bearer in a long line of post-industrial designers. The new iPhone(s) will be thin, light, elegant and beautiful with every line and every detail fully thought through.
It won't be enough.
Apple will need to introduce iPhones with a completely new form factor if it wants to truly excite the ever-critical media. Anything less than this will be described no more than an incremental upgrade. To this way of thinking, deployment of new processes and materials will mean little -- in the event the lower cost iPhone is made available in colors, people will focus on the colors that aren't there in preference to those that are.
Software
Then there's the software. iOS 7 has already been damned with faint praise as being a "flat" interface, which it isn't. The OS is festooned with little usability features -- the hands of the clock face tell the actual time, for example -- but these improvements will be seen as incremental.
The ability to easily reach those settings you most often need to access will be seen as something that should have been inside the OS from the start. The speed with which apps respond to instruction and the many app SDK enhancements will be similarly ignored.
That Apple will have successfully migrated its OS to a more extensible user interface while maintaining all the features that characterized its previous operating system is unlikely to be appreciated for the milestone it represents. Ive's team have worked hard to ensure the OS is now fit for further improvement within a design paradigm that complements the design of the device.
Software and hardware
We're still unsure what to expect in the latest iPhone processor: will it be dual core? Will it be quad-core? How fast will it run?
This focus on the specifications is the exactly correct approach to take when looking at the new iPhone in contrast to other devices on the market.
That Apple seems set to use its control of both hardware and software in order to deliver fast and responsive devices that deliver significant performance boosts while also providing much-improved battery life will be overlooked in conversations concerning the merits of those quad-core chips deployed inside less responsive competing devices.
The notion that the lower-cost iPhone may be made available in a range of colors and that the top of the range device seems likely to boast a fingerprint authenticator will lead the conversation.
Pricing
There's so much expectation now that the new lower cost iPhone will be "cheap" (despite attempts to deny such claims earlier this year) that whatever price tag the company does put on the device will be criticized as being a price too high.
There are some who anticipate these cheaper devices will offer only what we currently get inside an iPhone 5-series device at a lower price. Any deviation from this prediction is likely to generate further critical consternation.
Maps and services
Whatever Apple does achieve within its hardware and software, the company must also expect many of its critics will attempt to find fault in the latest iteration of Maps and the first iteration of any other services the company may choose to introduce.
It seems inevitable faultfinders will find some form of fault.
This is the environment into which Apple will launch its new devices next week. These releases are diving into a pool of expectations, some based on previous rumors, others based on blind hope. Bitter experience suggests at least some of these expectations will be unrealised, giving Apple naysayers a golden opportunity to say nay.
Fortunately, customers are discerning. Apple will attempt to deliver beautifully designed devices festooned with feature and usability improvements at more accessible prices than ever before.
Its challenge now will be to bring the message of what it has done to its customers while also navigating a critical cloud generated through unrealistic expectation.
This won't stop the company massively developing its business in China.
Apple's new iPhones will disappoint some. They won't disappoint everyone. This is only to be expected given the evolution of unrealistic expectations the company has allowed to build across its near one-year product release hiatus.
Google+? If you're one of those who likes to use social media and also happen to be a Google+ user, why not join AppleHolic's Kool Aid Corner community and join the conversation as we pursue the spirit of the New Model Apple?
Got a story? Drop me a line via Twitter or in comments below and let me know. I'd like it if you chose to follow me on Twitter so I can let you know when these items are published here first on Computerworld.