One of the UK Judges who got global attention when he declared Apple [AAPL] should publish a UK press ad and website page saying Samsung did not copy its products has found himself a new job -- working for Samsung, FOSS Patents reports.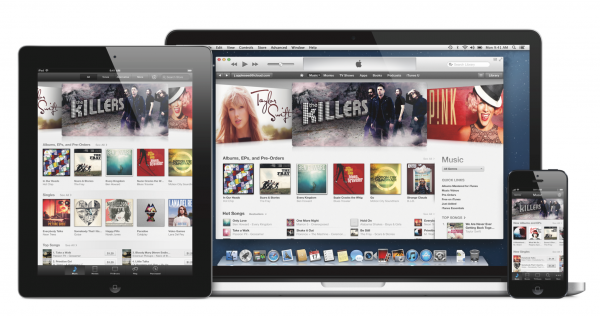 Strange Days
The Rt. Hon. Professor Sir Robin Jacob was one of the judges who ruled in favor of Samsung in its UK case against Apple. Samsung has now hired him as an expert witness in its current battle with Ericsson over another set of patents. This suggests he's getting paid to represent a company he previously made judgment in favor of.
If you've forgotten that previous judgment, it was when Judge Colin Birss declined Apple's attempt to prevent the import or sale of the Galaxy Tab 10, saying the product "wasn't cool" enough to be mistaken for an Apple product. Apple was also required to publish a page on its website and in national UK media designed to "correct the impression" that Samsung's Galaxy tablets copy the iPad.
Apple then published a somewhat truculent statement in reaction to which Judge Jacob was one of three appeals court judges that threw the book at the company.
Judge Jacob published an extensive declaration against Apple's first attempt at an apology. "I hope," Judge Jacob wrote at the end of his ruling, "that the lack of integrity involved in this incident is entirely atypical of Apple."
Many may now feel that the Judge may face questions regarding his integrity, and while it is unlikely he or Samsung will have entered the working relationship without checking its legality, it would be most unsurprising if Apple's lawyers weren't now checking the legitimacy of this new situation.
Set tongues wagging
Accusations of impropriety have turned up in the past in the Samsung v Apple cases. Android fans may recall the furor that exploded on news the US Samsung v Apple trial jury chairman, Velvin Hogan, allegedly failed to reveal his involvement in a lawsuit with Seagate many years ago. This slur was sufficient to cause many to condemn the US declaration that Samsung had infringed Apple's patents. Android fans muttered darkly that Hogan had done wrong and the finding was false. The court rejected such claims.
From today, Apple fans have a similar story to tell, one in which a senior Judge in the case has ended up working for the company he favored in the court judgment. It may be legitimate in his line of work, but it really doesn't look good -- particularly in view of the unusual demand that Apple publish those Samsung statements.
The new relationship is also interesting in that the finding of the UK courts contradicted that in a similar case in Germany. Writing at that time FOSS Patents noted these and said:
"In my opinion, today's UK ruling disregards the legitimacy of Apple's course of action in a high-handed manner. The UK court can punish Apple but doesn't have the authority to punish its German equivalent. Still, Apple didn't commit any wrongdoing here in my view. The publicity order also appears disproportionate to me because Apple voluntarily ceased its enforcement of the German cross-border preliminary injunction."
On discovery of the Judge's new paymaster, the site notes:
"… this just doesn't feel right. It gives the impression that a judge who deals Samsung's number one rival a huge PR blow, in a way that I found very extreme and unjustified, will be generously rewarded."
I'm no lawyer, but I do find it hard to reconcile that the lead Judge in an appeals decision that seemingly flew against the finding of another EU court is now working for the party he found in favor for.
It seems extraordinarily…unusual.
Got a story? Drop me a line via Twitter or in comments below and let me know. I'd like it if you chose to follow me on Twitter so I can let you know when these items are published here first on Computerworld.