When they needed to rebuild their websites, Fearnet and Integrated Device Technology and both chose Drupal. The story of how this cable TV channel and electronic component manufacturer chose Drupal over WordPress, Joomla and other options is the subject of the Computerworld feature, Choosing an open-source CMS: Why we use Drupal. But we didn't have room to include this visual explanation of some of the cool features Drupal enabled in these users' websites. Here's what the developers at Fearnet and IDT liked best about their new sites. First up: Fearnet.
The Fearnet Website
Responsive Design --  The Fearnet site uses media queries so it can be fully responsive across a wide range of devices. The developers used a boilerplate base theme that they created and contributed back to Drupal for the site. It has built-in responsive elements and features that allow for rapid custom-theming of the site, including the responsive design. Shown: Three views of Fearnet's Tales from the Crypt show page.
Site as viewed from a desktop PC browser: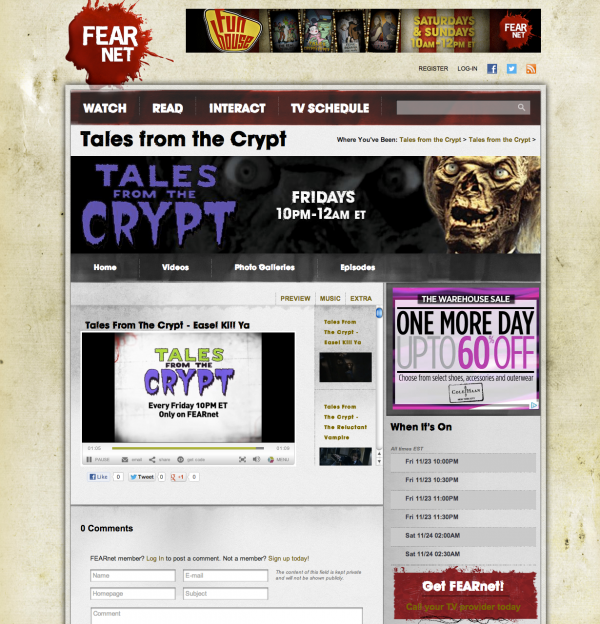 Site as viewed from a tablet computer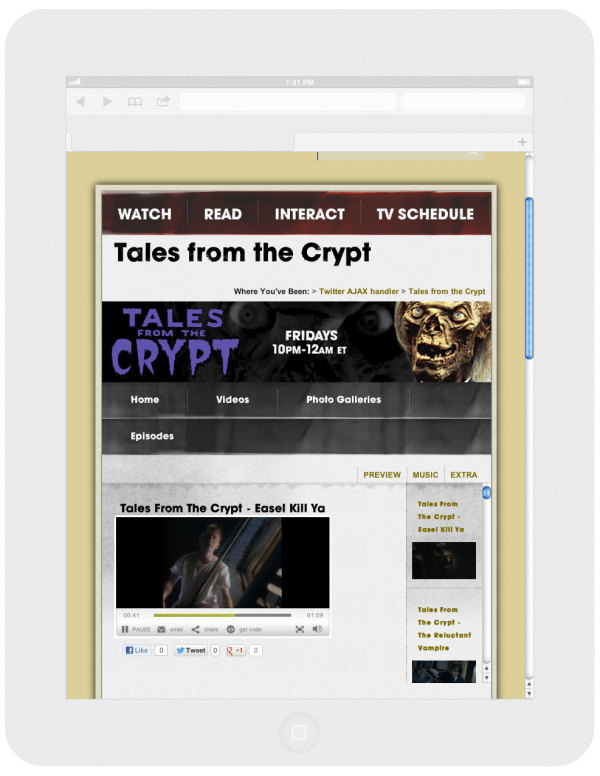 Site as viewed from a smartphone: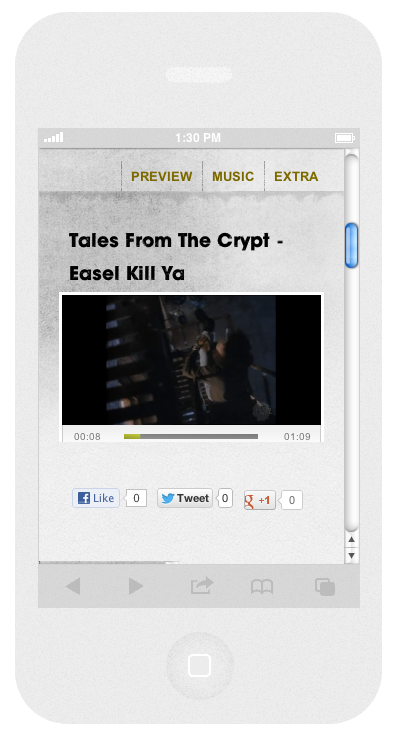 News  -  Drupal's content types allow for a great deal of flexibility for managing and displaying FEARnet's site content. A single "article" content type, combined with taxonomies used to determine where an article displays on the site, powers nearly all of the site's editorial content, including news, reviews, photo galleries, and interviews. Drupal's ability to easily manage and structure massive amounts of content made it a good match for handling for the tens of thousands of articles and videos on FEARnet.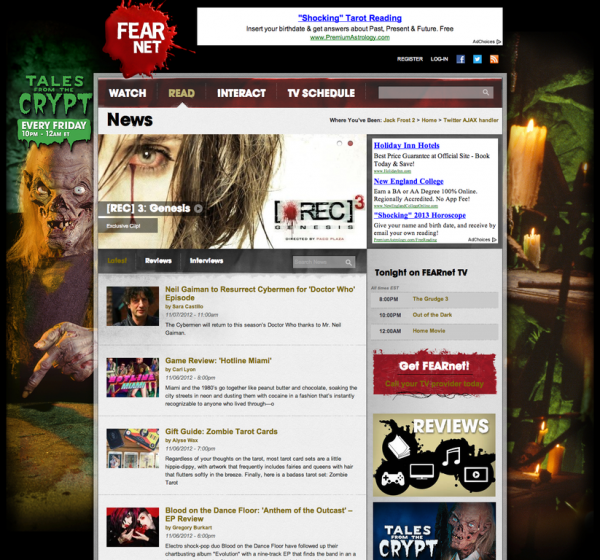 Home page - Panels, blocks, and views in Drupal allow for easy creation of content regions that pull in content stored in content types as well as custom content such as advertisements, promotional blocks, and social media integrations on the FEARnet site.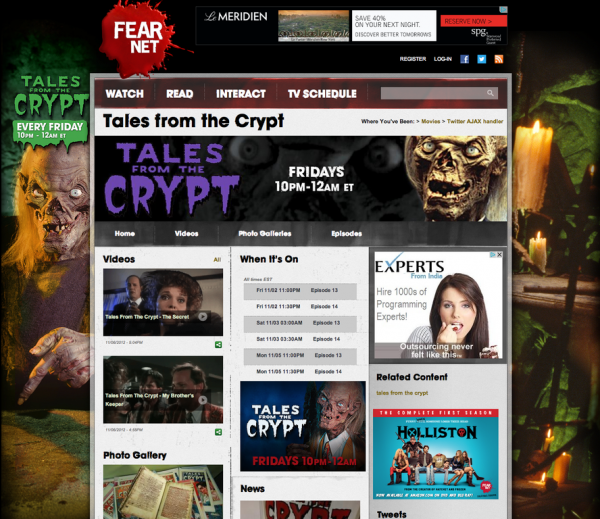 Video admin -- Drupal's flexible content management capability makes it easy to create relationships between content types and the categorization of content on FEARnet's site. For example, the "video" content type stores video data for Brightcove videos; assigns a video type to determine under which search filters the video displays (in this case "Preview"); lets the user relate a video to a movie or a show episode so that the movie or show will display the video as part of the content; and assigns tags so the video can be linked in tag-based searches on the site.
Forums  -- Drupal offers a wide range of modules. The modules used on the FEARnet site serve functions ranging integrating Brightcove videos and DoubleClick DART (Dynamic Advertising Reporting & Targeting) advertising to powering much of the site's 300,000-member community section. The latter supports social network sign-in integrations, user content ratings and forums.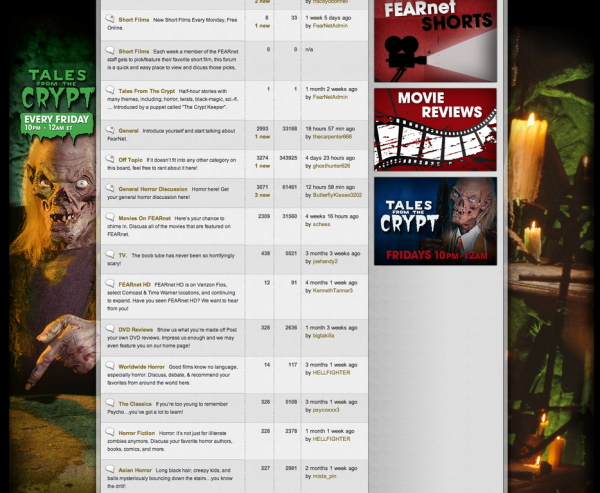 Source: FEARnet
Integrated Device Technology Website
Home page - IDT's site makes heavy use of Drupal's built-in menu system to reduce duplication of work, such as where the menu needs to be broken out into submenus for various subsections of the site.
Parametric search - IDT has a complex array of thousands of products and product permutations that needed to be presented. The parametric search feature IDT developed in its Drupal CMS uses Apache Solr while leveraging Drupal's hooks to allow for one-click modification of its properties. See the feature story link above for more details.
Handling content types - The IDT site includes content types, with sub-type attributes, or fields, called nodes. By using node references, users can author new nodes while easily connecting with other nodes, such as documents and what IDT calls its "parametric product tree."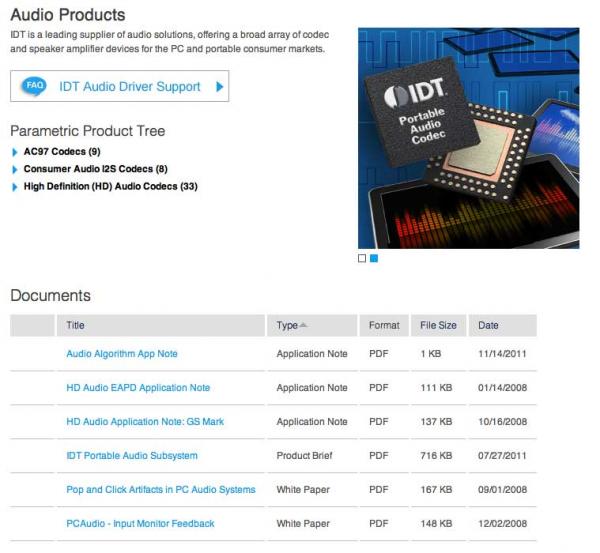 Source: IDT and Mediacurrent, LLC.
Related Stories