Apple [AAPL] has acquired small semiconductor company, Passif Semiconductor -- reading that company's published patents suggests Cupertino may be looking to use Passif's technologies in future wearable and contactless payment solutions.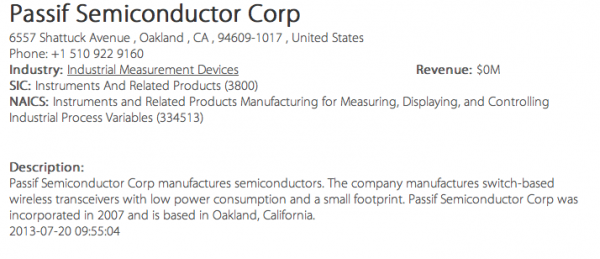 [ABOVE: A little about Passif Semi.]
Big power, little power, make a watch
Ex WSJ scribe, Jessica Lessin broke the story.  AllThingsD has since confirmed these claims and received Apple's customary statement that: "Apple buys small technology companies from time to time, and we generally do not discuss our purpose or plans." Apple's R&D spend meanwhile stands at record levels.
The company has been particularly focused on developing low-power communications chips, including new exploitations of the low power Bluetooth LE standard -- which Lessin speculates could be of use when it comes to reducing battery drain in mobile and wearable devices, "like activity-tracking watches".
That's interesting in a sense, as earlier this year it was reported that Apple's iWatch development had hit a hurdle as battery life wasn't up to spec.
This may be changing with the introduction of Passif's low power Bluetooth connectivity, which is nice, but if (and it's an if) Apple has acquired this firm in order to control these low power patents within future iDevice iterations then it also indicates these devices will need to work with other devices.
That may sound obvious, but it's enough for me to place a bet that the future iWatch will not in fact be an independent, self-powered device capable of running a few apps and making phone calls on its own, but will be little more than a posh Pebble: the device will need to work with a smartphone, the processor on the latter will be the brains of the outfit.
If this is correct then this suggests the iWatch will only be of interest to those who already own an iPhone (or iPad); it also suggests a relatively limited feature set -- these things will pick up exercise and fitness data, make calls (via the iPhone), texts (via the iPhone) and enable verbal interrogation of some apps (via iPhone/Siri), and so on.
If I am right about this then I don't think that constitutes a game-changing device. I do however still believe this may eventually morph into a full-fledged mobile device in its own right.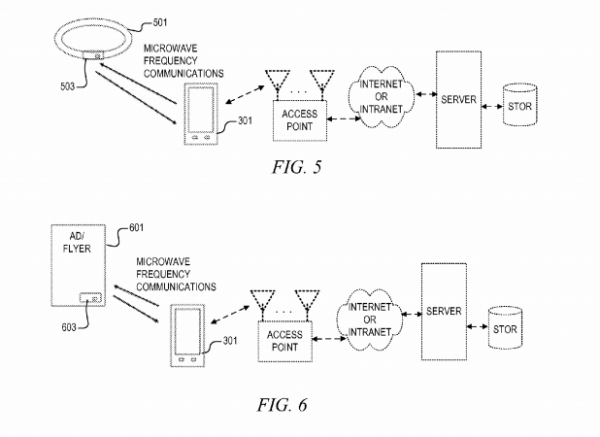 Passif patents probed
Passif owns a few interesting patents, these include patents for a Passive discrete time analog filter, Amplitude control system and method for communication systems, Passive wireless receiver, Un-tethered wireless stereo speaker system, and perhaps most interesting, a patent for an "autonomous battery-free microwave frequency communication device" (below).
"An autonomous battery-free microwave frequency communication device which includes a capacitance, at least one antenna, a microwave energy harvesting system, a microwave frequency transceiver, and a control system. The energy harvesting system is configured to harvest and store microwave energy received via the antenna onto the capacitance. The transceiver is empowered by energy stored on the capacitance, and is configured to autonomously generate a microwave frequency carrier and to autonomously transmit information using the microwave frequency carrier according to a predetermined communications protocol via the antenna. The control system is empowered by energy stored on the capacitance, and is configured to provide information for transmission. Energy may be harvested from various communication forms, such as wireless network protocols or cellular communications. The frequency band from which energy is harvested may differ from the frequency band used for communications. The energy storage enables autonomous communications with external devices according to common or standard wireless communication protocols."
What's interesting about the latter technology is its potential use within RF-based contactless (NFC-style) payment systems, which we also think Apple has been looking into. It's also worth pondering use of this technology within the forthcoming iOS 7 feature, iBeacons.
This patent description (filed in April 2011) makes some interesting points concerning wearable or mobile devices, for example it explains:
"A wireless radio frequency tag device according to one embodiment includes a physical article configured for a predetermined purpose, and an autonomous battery-free microwave frequency communication device according to embodiments of the present invention and embedded on the physical article to enhance the predetermined purpose. The physical article may take on any of many different types of formats, such as wristbands, advertisement flyers, cards, etc."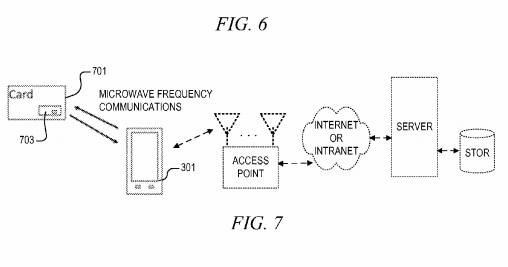 Payment systems?
What's also interesting here is that the patent states a Bluetooth patent as prior art within its description. There's been lots of speculation as to the future of contactless payments with the NFC industry praying Apple will choose that technology for its presumed future payment systems. As I understand this patent, however, it is possible Apple has with the Passif purchase purloined itself an opportunity to offer secure, low-cost payment systems using Bluetooth LE, in replacement or in addition to NFC technologies.
Naturally this is all highly speculative, but it is unlikely Apple has acquired the firm for no reason, and it is possible the company thinks it has acquired key technologies it can exploit to give it a leading edge in the emerging growth areas of mobile payments and/or wearable computing.
Got a story? Drop me a line via Twitter or in comments below and let me know. I'd like it if you chose to follow me on Twitter so I can let you know when these items are published here first on Computerworld.