Apple [AAPL] has turned to retail store employees in an attempt to improve the way it sells iPhones in its stores, urging its workers to dream up ideas it calls "Pie in the sky."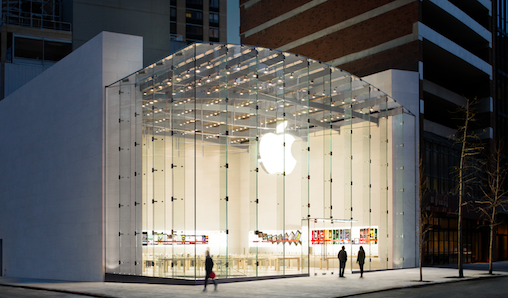 Take it to the stores
An internal retail store employee-focused document published by 9to5Mac requests fresh ideas for selling iPhones: 
"Do you have a great idea about iPhone? Do you ever wonder why Market Support hasn't implemented something to better support you in selling or suggesting the iPhone? Do you have a thought about something that is missing in the store environment that would help bring iPhone to life?"
Employees who come up with the best ideas will be flown to Cupertino to work on implementing these ideas.
"The feasibility of the idea does not need to be considered. We are looking for innovation and pie in the sky," the Apple note says.
"We are looking for innovation and pie in the sky." That's an interesting statement. Apple has been relatively quiet for months. The last really big event to come out of Cupertino was last year's reorganization, which saw executives fired and teams shuffled about in order to: "Encourage even more collaboration between the Company's world-class hardware, software and services teams."
At that time, CEO Tim Cook said: "We are in one of the most prolific periods of innovation and new products in Apple's history."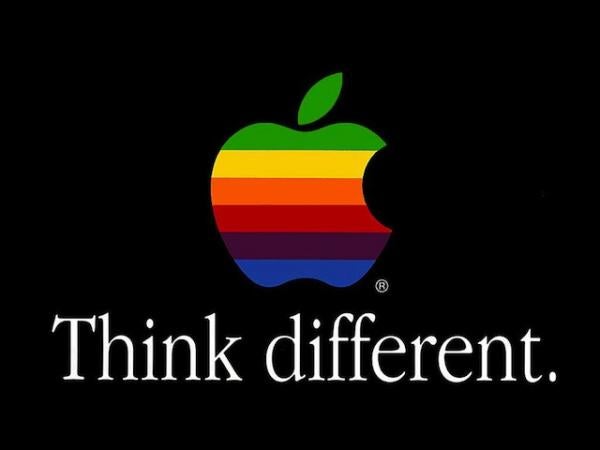 Quiet innovation
Things have become eerily quiet since then. Significant product releases have been rare, and while the silence began to thaw at WWDC even the Apple rumor machine has begun to recycle itself in the absence of fresh data -- despite which we know the company to have been hiring in new expertise and to be working with new processes, technologies and manufacturing partners with the company's renowned design team seemingly exploring multiple big ideas.
There's two ways of looking at the company's message to retail staff:
The company is short of ideas and wants to uncover fresh direction.
The company has been intensively collaborating across its existing internal employees and is now bringing in intelligence from its retail store staff.
I'm minded to consider the second perspective as being more likely than the first.
In future as the company delivers fresh new solutions I think we'll find that those solutions that do ship will reflect a new era of collaboration within the company. I suggest that Apple's aim in this will be to regain its lead against competitors -- I anticipate it will be struggling to develop, manufacture and ship systems that implement new processes and technologies perhaps so sophisticated others will be unable to emulate them.
"From our point of view it's important that Apple not be the developer for the world," Cook said at D10. "We can't take all of our energy and all of our care and finish the painting, then have someone else put their name on it. We can't have that. The worst thing in the world that can happen to you if you're an engineer that has given his life to something is for someone to rip it off and put their name to it."
One way in which to accomplish this might be to reach for the pie in the sky and deliver solutions others can't immediately match.
Apple's been successful in this in the past. One way in which it can achieve this is to utilize components that are hard to source -- and it seems that's part of the company's game plan, at least when it comes to the iPhone 5S/6 (according to Digitimes).
"Poor yields of fingerprint-recognition chips and LCD driver ICs will likely force Apple to reduce first-quarter shipments of the rumored iPhone 5S, which is slated for launch in September 2013, according to industry sources," the report explains.
If this report proves true then I regard it as evidence the company is looking to deploy unique technologies in order to set its devices apart. Its purchase of Authentec gave it control of a unique identification technology.
This technology could make iPhones (and iPads) more secure than other devices, opens up opportunities in payment services, and should go a long way toward ending the iPhone crime wave on city streets -- there's no point stealing a device you can't use.
That's only a single feature, of course, but I think Apple's wider game plan is implied within its request to retail store staff to dream up "Pie in the Sky" iPhone sales ideas.
Apple's entire company focus in recent months appears to have been on an internal reorganization designed to encourage collaborative innovation. This has been directly feeding into iOS 7, and, I think, will also inform the nature of future devices from the company. It will be interesting to see how unique its propositions will be in contrast to the increasingly commodified smartphones manufactured by its imitative competitors.
Apple appears to be thinking differently about Think Different -- the company must be hoping that whatever sky pie it does end up with doesn't turn out too humble.
Got a story? Drop me a line via Twitter or in comments below and let me know. I'd like it if you chose to follow me on Twitter so I can let you know when these items are published here first on Computerworld.