US courts have declared Apple [AAPL] broke antitrust rules when it comes to eBook pricing -- the company played a "central role" in a market conspiracy, the trial judge said. Apple will appeal.
Central role
The signs that the company may be entering deep waters were pretty clear when all the big publishers jointly accused alongside the technology firm reached settlement with the US government in order to avoid standing trial. Things seemed a little worse when the DoJ pointed to statements by then company CEO, Steve Jobs, as evidence of collusion.
Apple ended up alone in the court where it argued its case that far from breaking antitrust rules by colluding with book publishers to raise eBook prices, it had in fact helped unhappy publishers break the grip of the monopolistic practices of Amazon.
The courts didn't see it that way. U.S. District Judge Denise Cote said: "The plaintiffs have shown that the publisher defendants conspired with each other to eliminate retail price competition in order to raise eBook prices, and that Apple played a central role in facilitating and executing that conspiracy."
"Without Apple's orchestration of this conspiracy, it would not have succeeded as it did in the spring of 2010."
The significance is that Apple has now been found guilty of antitrust in its attempt to create an agency-based market for eBooks. Damages haven't yet been set, but will be pending appeal.
Apple's not happy. In a statement provided to AllThingsD, spokesman Tom Neumayr said:
"Apple did not conspire to fix ebook pricing and we will continue to fight against these false accusations. When we introduced the iBookstore in 2010, we gave customers more choice, injecting much needed innovation and competition into the market, breaking Amazon's monopolistic grip on the publishing industry. We've done nothing wrong and and we will appeal the judge's decision."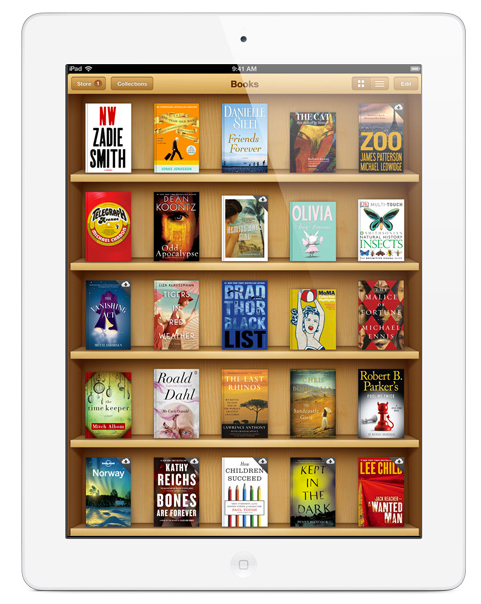 Does this make sense?
The background of the case is a little tedious. At its very briefest, publishers had disliked the way Amazon forced them to allow it to set eBook prices. The retailer sold many titles for just $9.99 each, which they felt was too low. They sought a champion to help them wrest back a little power in their relationship with the world's biggest retailer.
Apple seemed to be that champion. It offered an agency model in which publishers set their own prices while the iTunes vendor took a 30 percent cut. The ruse worked and Amazon eventually gave book publishers more control over eBook prices.
This then morphed into the current DOJ cases in which Apple has been accused and found guilty of conspiring to raise prices.
What's odd about this ruling, at least to my mind, is that Apple simply offered publishers a way to regain some power in their negotiations with Amazon.
Amazon was forcing publishers to play ball with its pricing structure -- it even threatened publishers and at one point removed Macmillan's eBooks from sale in a dispute over eBook pricing.
In other words, Amazon was forcing publishers to accept its own eBook price structure, when it seems only right to me that publishers should be able to set their own fees. Publishing, after all, being their business. Yet the DOJ doesn't (yet) seem to see Amazon as at fault, even though the retailer at that time without significant competition was influencing the business of an entire industry.
Apple's debut in the business helped publishers regain a little market power against Amazon's aggressive seeming business practices.
Apple will appeal the case, which seems likely to go all the way to the Supreme Court -- however, as with so much concerned with legal affairs, there's no certainty the company will prevail.
Got a story? Drop me a line via Twitter or in comments below and let me know. I'd like it if you chose to follow me on Twitter so I can let you knowwhen these items are published here first on Computerworld.