The search for a new retail chief continues at Apple [AAPL], but perhaps the company is simply looking in the wrong direction: it doesn't need a shopkeeper to run its retail stores, but a brand evangelist.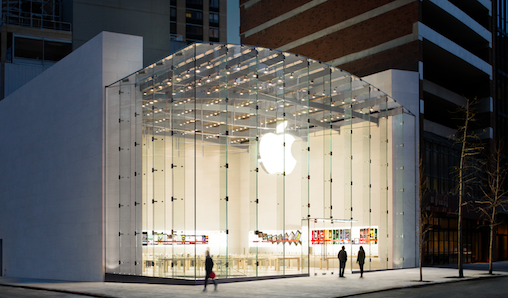 Evolution of retail
Think about the history of the company's retail store leadership:
Ron Johnson left Apple to lead JC Penney. Johnson's focus on building the brand's identity displeased the board, and he later lost his job. The shop sought a shopkeeper, but Johnson was attempting to transform the shop into a part of life for ordinary Americans. In time his attempt may have succeeded, but JC Penney needed someone who could sell more stuff.
Johnson's successor at Apple retail, ex-Dixons chief, John Browett, was a shopkeeper. His approach was all about shifting boxes and keeping staff costs lean.
He fundamentally misunderstood the significance of Apple retail -- these stores aren't just stores; these stores are gathering points for the massed tribes of the Apple experience. In other words, the product that's really on sale in these places is the social network, the lifestyle, a taste of the entire brand experience. Browett couldn't deliver this. He didn't understand it.
[ABOVE: The late Steve Jobs introduces Apple's first retail store.]
Cultural divide
Most retailers have zero experience of working within a culture like that.
The conclusion is pretty clear: Apple doesn't need a shopkeeper, it needs a preacher; a retail store leader capable of rallying employees and galvanizing the teams to maintain and build an ever-more evocative sense of Apple's person-centered culture in-store.
"Apple's stores have always been about being more than a store. Our goal is to be part of people's lives, so we need to locate our stores to be part of their lives. We were thinking about a London store, and we wanted it to be on London's busiest street," said first retail store CEO, Ron Johnson in 2004.
These stores are not about selling products.
These stores are about giving those who visit them a sense of what it's like within the brand. When you visit one of these places you are walking into places that, by their nature, articulate some of the philosophies the company stands for. There are many elements to this philosophy, some that come to mind might include:
World-class design
Cutting-edge building materials
A sense of space
Customer empowerment -- free Wi-Fi enhances store visitor's lives
Respect -- lovely listed buildings redesigned with a sense of homage to their original form and importance within a local community
Are you experienced?
Apple's products become an element within the experience. Retail store staff are relatively well paid, but are encouraged to nurture customers, rather than force them into purchases.
That's a really important point: the intention is that retail store customers are as empowered by their shopping experience as they are by the products they may eventually choose. Apple's retail stores are as much an expression of the user experience as are iOS and OS X.
Apple retail store staff are brand ambassadors.
Their primary function is not sales but to explain the intrinsic meaning of Apple to store visitors, and to figure out which (if any) Apple product might improve a customer's life.
Product sales are secondary to the importance of ensuring good customer experience.
I once spoke with Apple's lead architect, Peter Bohlin of Bohlin Cywinski Jackson. He told me:
"This is really about people, more than things. Steve has always said he sees himself as at the nexus of technology and art, and I would add, people. We are at the point where technology, art and people meet."
The strategy undoubtedly works. The most successful high street stores in the world, Apple retail stores attract millions of visitors every day and account for a huge slice of company sales -- while offering only a handful of products.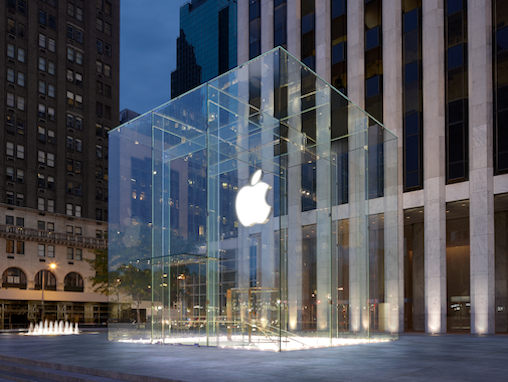 The new temple
Customers relate to these temples of the brand. Perhaps this is because they are given choices, perhaps also because they are not expected to purchase anything when they enter these places. (The biggest complaint I get from friends who visit Apple stores is the difficulty they have trying to find someone to purchase products from).
Apple retail focuses on the brand, its products and -- most important -- the relationship with the customer; it's almost a complete reversal of the standard paradigm of retail sales.
There's a problem.
Apple retail currently lacks a defined leader. While store leaders and Tim Cook's team are holding retail together, this is bad for staff morale. The vacuum at the top means everyday decisions that need to be taken fast are being ignored, taken on the fly, or taken by committee. This is bad for staff retention as employees are human and sometimes need decisions fast. It also makes strategic execution that much more difficult.
The challenge Apple must be having as it seeks a store leader is fundamental. Apple needs to find a strong manager in whom sits an almost visceral understanding of the nature and meaning of the brand.
The company needs a visionary evangelist to lead its retail chain. It needs a leader who is both inspired by Apple's technological significance and who understands the value of the company's user-centric philosophy. They must care about customers, value store staff and be able to lead, motivate and inspire.
They must also understand the very biggest feature about running the world's most successful retailer:
Apple retail is a retail chain that isn't focused on retail.
Apple retail is about people, not profits.
Isn't it strange that when you put people first, profits follow, too?
Got a story? Drop me a line via Twitter or in comments below and let me know. I'd like it if you chose to follow me on Twitter so I can let you knowwhen these items are published here first on Computerworld.