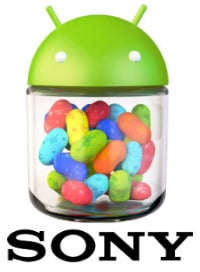 Got a Sony phone? Waiting for Jelly Bean? The company's got some news for you today -- and depending on your device, it could be moderately good or flat-out bad.
Sony published some updated details about its Android 4.1 upgrade plans this morning. Here's the lowdown on what's new:
• The Xperia T, Xperia TX, and Xperia V will be upgraded to Android 4.1 in February or March of next year. This is in line with Sony's previous promise of a "mid-Q1 2013" upgrade for those devices.
• The Xperia Go, Xperia J, and Xperia P will be upgraded "from the end of March." Sony had previously promised Android 4.1 for those devices but had provided no specific time frames up till now.
• The Xperia Acro S, Xperia Ion, Xperia S, and Xperia SL (seriously, how can anyone keep these names straight?!) will get their Jelly Bean bumps after the Go, J, and P upgrades are finished. As for when exactly that'll be, Sony only says the rollouts will begin "in the subsequent weeks" following the late-March upgrades of those other devices.
• Last but not least, the bad news: The Xperia Miro, Xperia Sola, Xperia Tipo, and Xperia U will not be upgraded past their current Android 4.0 levels -- despite the fact that the phones were released just a matter of months ago.
Sony didn't mention anything specifically about upgrade timing or availability for its U.S.-based Xperia handsets on AT&T. And as for the newer Android 4.2 version of Jelly Bean, don't hold your breath: Sony, like most non-Nexus Android manufacturers, has yet to say a word about plans for bringing that level of the platform to its existing devices.
This kind of thing is always a bit frustrating to see, but it's an inevitable side effect of the open approach to a mobile platform. I've said it before and I'll say it again: Different Android phones have different perks -- and different drawbacks. If timely and reliable upgrades are important to you, an unlocked Google Nexus phone is the way to go. (Provided, of course, that you're actually able to get one.) Other devices have their own benefits, but fast and frequent upgrades typically aren't among them.
Remember, you can find the latest Jelly Bean upgrade info for any device in my Android 4.1 upgrade list. It's always kept up-to-date with the most current details available for all phones and tablets.