It should have been another great year as Apple [AAPL] emerged from mourning the loss of its great leader, Steve Jobs, equipped with a raft of exciting new product ideas -- but sadly 2012 became Apple's annus horribilis.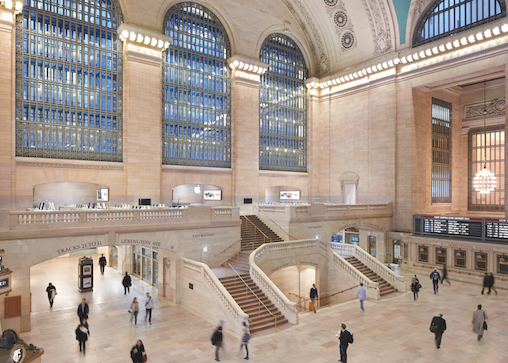 In the spotlight
Apple's new CEO, Tim Cook, is an operations man who 'gets' the importance of good product design, but don't hold that against him: he's absolutely committed to the company he now leads, but even he must be feeling the weight of 12-months of negative publicity thrown at the firm.
Even this morning the company's mapping service is under fire as Australian police warn that its inaccuracies can place lives at risk. That's after months of criticism for the service's problems, criticism which led to the ouster of iOS chief, Scott Forstall and a series of public apologies by Cook.
Most recently, the company faced criticism for its decision to make it near impossible to upgrade the RAM inside its newly introduced 21.5-inch iMac.
Litigation between Apple and Samsung continues, with Apple winning one major victory against its foe -- but even that win went wrong, as Samsung quickly challenged the objectivity of the jury foreman, bringing the case back to the court as it attempted to cast the verdict as invalid.
In the UK, Apple was aghast at a court decision that insisted it publish an advertisment that basically said Samsung didn't copy its product designs. Apple was reluctant to engage in this, but the judge came down hard on the company, forcing it to eventually comply.
Attempts to abandon the relationship with Samsung proved more challenging than anyone had expected. Component supply problems reportedly delayed the release of some products, as Apple worked with others to replace its Korean foe across the chain. Samsung continues to manufacture the processors used inside Apple's mobile devices, but this relationship seems set to change.
Apple's supply chain problems didn't end there. Following months of reports detailing poor labor practises across its Asia-Pacific manufacturing partners, the company eventually bowed to the criticism and took major steps to address these problems -- even publishing more transparent data on working conditions than available from anyone else in the industry.
In future, of course, the debate will matter less as people are replaced with robots -- but then, who gets paid? Ask This American Life.
Cynical response
The reaction? Many condemned Apple's real (and expensive) moves to improve conditions as nothing more than a PR attempt. A similar cynical response also emerged on last week's news that the company intended restarting Mac production in the US -- another step it took in face of criticism of its use of manufacturing partners in other territories.
Of course, the chain of poor publicity continues to damage company reputation. A recent Strategy Analytics report claimed iPhone users are becoming slightly less loyal than before.
Some good news: iPhone 5 has held to family tradition and quickly become the world's biggest-selling smartphone. This isn't enough -- Android market share now utterly eclipses that of iOS on phones.
Even iPad 3 ("the new iPad") went wrong: the first Apple product to support 4G would only support that standard in North America, causing many consumers in international territories to complain and Australian regulators to slam a fine on the company.
Some of Apple's planned products didn't hit the deadline. Plans for the Apple television appear to have been slowed down by problems negotiating content deals with TV producers and distribution deals with cable firms who don't want a television revolution realized.
Similarly, plans for an iTunes radio service have also been delayed as the company tries and so far fails to reach distribution agreements with major labels. Problems continued, Apple even had to delay release of iTunes 11 by a full month -- even the iBook service ended up in the courts, as Amazon fought to protect its business.
Fighting back
Looking ahead, Apple's strategy will be to maintain its focus on products. As iPhone releases reach two a year and it accelerates launches across its range, we can safely assume an NFC-toting iPhone 5S with biometric authentication; new model iPads, and the long awaited Mac Pro update.
However, as the company status changes from that of media darling to media whipping boy, its public profile is under attack, giving its many competitors a little breathing room. And slashing its stock values.
What will it do?
It is difficult to predict what any beleaguered force might do when it finds itself trapped in confined space. I suspect Apple will continue to become more transparent in many ways, while becoming even more secretive concerning future product plans: it will play to its strengths and continue to innovate. It will fight.
"Our North Star is to remain focused on making the world's best products," Cook has often said.
The challenge for him and his company is to remain focused on that vision even as the slings, arrows and critics of outrageous fortune assail it from all sides.
Got a story? Drop me a line via Twitter or in comments below and let me know. I'd like it if you chose to follow me on Twitter so I can let you know when these items are published here first on Computerworld