Eight years since Apple [AAPL] announced the move to Intel processors, many Mac users are asking: "Does Apple [AAPL] even cater to the pro market any more?" It has been years since the company did anything for high-level users and its vapourware promises of something exciting this year are wearing a little thin. What's going on?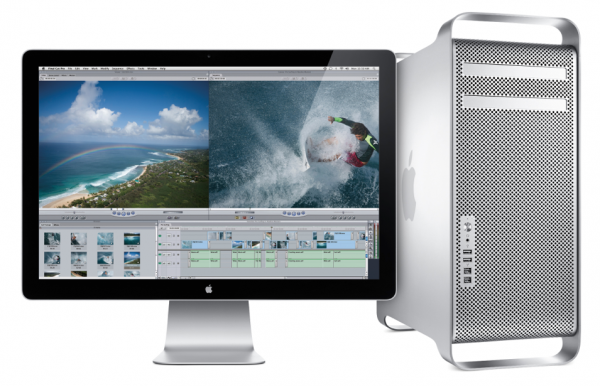 Promises, promises
Apple's latest attempt to rally the troops around future Mac pro improvements saw Apple product manager, Douglas Brooks contact Mac user, Drew Baird. Baird told him he wanted the new Mac Pro to be even more expandable, noting a need for extra graphics cards and memory. Brooks replied:
"You're going to be really glad that you waited [for a new Mac pro]. We are doing something really different here and I think you're going to be very excited when you see what we've been up to. I can't wait to show this off."
That sounds promising, right? But is it really?
Only last year, Apple CEO Tim Cook told a customer inquiring about the Mac Pro that the company was "working on something really great for [2013]."
Mac users are still waiting as the company goes through the lengthiest product upgrade freeze I've ever seen.
What can we expect? Given Apple's M.O. in other sectors it is involved in, I anticipate we'll see some excellent new features, but may see some features we take for granted abandoned in this release.
What's new?
New additions seem likely to include:
Implementation of Fusion Drive support;
3TB hard drive as standard, with flash storage options;
Faster 802.11ac Wi-Fi;
Significant improvements in energy efficiency;
Optical drive no longer ships as standard;
Faster processors and more RAM seem inevitable.
Will the new Mac Pro be expandable? It seems unlikely (but not impossible) that Apple will demand peripheral makers adopt a new drive standard, but it is potentially probable it will move to Thunderbolt/Lightning for all peripherals.
The move to the faster interconnect standard also makes sense for video pros and should be considered essential as the company prepares for the Mac Pro generation for 2014, which should boast Intel's recently announced Thunderbolt 2 technology, capable of data rates of 20Gbps. That's fast enough to handle 4K video file transfers…suggesting that we might also be looking at a 4K Apple Display within the next 12 months or so.
4K video today?
Any move to 4K support in future Mac Pro editions will likely be matched by the introduction of a 4K display to use in conjunction with future pro Macs. In conjunction with Final Cut this also lays the ground for an Apple-centric infrastructure with which to create 4K quality video assets for use on future higher-than-high-def televisions.
Naturally the capacity to handle such huge amounts of data will also demand a tougher processor. The processor is only half the tale -- there's also growing expectation the new Macs will boast dual GPUs -- enough horsepower to run three displays at once.
Intel has previously said it doesn't expect systems implementing Thunderbolt 2 will reach market in quantity before 2014.
This still makes it possible Apple will be ahead of the pack when it comes to systems offering up this technology. I've read a few reports this morning that speculates Apple will demonstrate these new Mac Pros at WWDC next week, but won't ship them until autumn.
This doesn't seem likely. The company has already been forced to remove the current edition Mac Pro from sale in Europe, and MacTrasts claims a survey of Apple resellers and online Apple stores showed "a remarkable shortage of Apple's entry-level Mac Pro".
A February report claimed a French Apple reseller told customers: "Apple informs us that the new Mac Pro will be released in Spring 2013."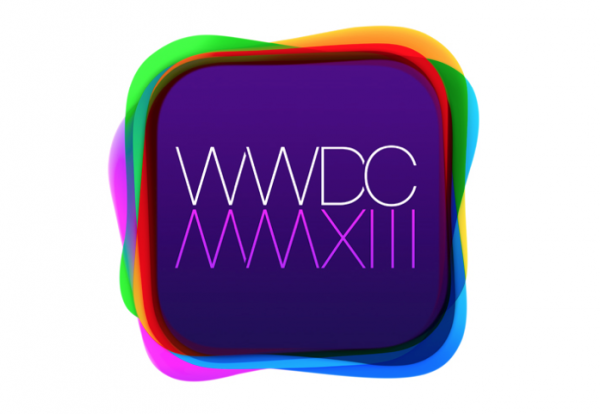 [ABOVE: All eyes on WWDC. Will it be a whole new world?]
The waiting game
This didn't happen.
It all hinges on what the company intends. Does it intend being first out the gate with professional computers capable of working with 4K assets, or is it sufficiently concerned at the flat lining of desktop sales to release a much-improved system now with the intention of introducing more powerful systems later?
If the latter, then what might the excitement consist of?
Marco Arment puts it thus:
"If Retina displays aren't a feature of this year's Mac Pro replacement, what will we get so excited about? What was worth skipping a major CPU generation and going 3 years without an update? And if we're actually going to have less expansion than before in a system bought primarily for its expansion, what's worth that?"
One thing's for certain, Mac using professionals will be watching Apple's WWDC announcements next week with hope the company won't be completely focused on iOS improvements. If it fails to address pro users during the event, then they will become even more convinced the company has abandoned them, despite its promises to the contrary. After all, they want the company to set the house ablaze.
[ABOVE: The Jam 'Set the House Ablaze'. 'Promises, promises.']
Got a story? Drop me a line via Twitter or in comments below and let me know. I'd like it if you chose to follow me on Twitter so I can let you know when these items are published here first on Computerworld.