The reversal by a U.S. appeals court of Apple's Samsung Galaxy Nexus ban has caused ruffled feathers, to put it mildly. Those on both sides of the argument are venting their points of view with gusto.
In IT Blogwatch, bloggers point accusatory fingers at Judge Lucy Koh (pictured).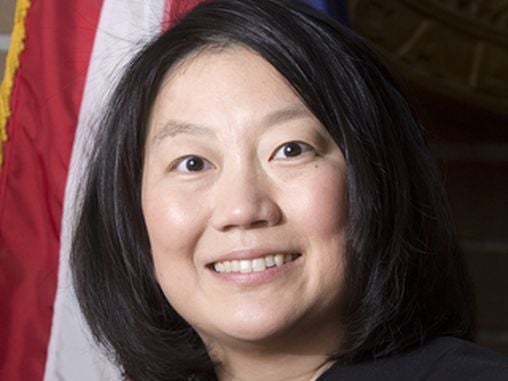 By Richi Jennings: Your humble blogwatcher curated these bloggy bits for your entertainment.
Agam Shah brings us up to speed:
The U.S. Court of Appeals...reversed an earlier ruling by Judge Lucy Koh [who] imposed a ban on imports of the Galaxy Nexus...based on alleged infringement of a patent. ...the appeals court wrote that..."the district court abused its discretion"...[and that] Apple did not...show sufficient evidence that Samsung infringed on the patent.  MORE
Carly Page explains why Koh is said to have "abused" her "discretion":
...the court points to Apple patent 8,086,604. ... Judge Koh ruled that Samsung infringed that patent. ... However, the Appeals Court overruled that...saying the technology...is a Google Android OS issue and...Google is not a party in the lawsuit.

...

This ruling comes just a week after an injunction on the Samsung Galaxy Tab 10.1 was also lifted...with the court ruling that the tablet doesn't copy the Apple iPad.  MORE
Meanwhile, our old friend Patty O'Furniture notes the operative word in the Appeal Court's ruling:
Abused? Thats putting it mildly...[the] trial was a sham. Koh should be impeached and disbarred.  MORE
Joe Wilcox practically dances on Koh's grave:
Rarely...is an appellate order so clear. ... "Reversed and remanded". Ouch.

...

[It] questions Koh's judgment about fundamental matters regarding "irreparable harm", and...chides her for accepting Apple's arguments. ... Koh sided with Apple throughout the recent jury trial, the appeal of which will go to the same judges that slapped her around good today. ... Koh's lack of good judgment in one could easily be issue in the other...matters could be a whole lot worse in a jury case with questionable record. ...mistakes Judge Koh makes in one she easily could make in the other.

...

As more information is revealed...the jury proceeding appears more like a kangaroo court.  MORE
Pamela Jones groks the subtext:
So they "reverse and remand". But that's not the most interesting part. It's the next section...that could really help Samsung. The appeals court [says] the district court that [it] was "at best incorrect". ...when the appeals court tells a district court judge that she...is "at best incorrect," it's not good. "At best." Wow.

...

Stay tuned. This is really getting interesting.  MORE
However, ilev sticks his fingers in his ears and sings this:
There is no trouble for Apple or...Koh. Samsung will be fined $4B, like it should, and Apple and Microsoft will continue to hunt down those Android copycats.  MORE
And Hologram expands the context:
Yes. yes. And Samsung lost their bid to ban iPhone and iPad imports into Korea because the courts found Apple wasn't infringing any of the patents Samsung claimed they did.

...

But that isn't nearly as interesting now, is it?.  MORE