'Tis the season for awesome Android phones -- and boy, are there some exciting devices on the way.
Here are the phones I'm most excited about so far:
1. The (rumored) LG Nexus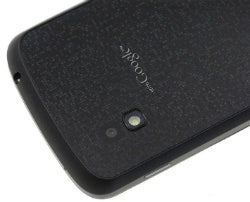 We've heard tons of buzz about this bad boy -- potentially named the Nexus 4 or Optimus Nexus, depending on whom you ask -- but thus far, nothing is actually official.
Unofficially, though, it sure looks like one hell of a device -- almost like a souped-up version of the Galaxy Nexus, with a better display, better camera, and sleek, updated design. The phone is believed to have a new cutting-edge processor with a full 2GB of RAM, too. The Galaxy Nexus is no poor performer, but hey, I certainly wouldn't turn down the option for extra horsepower -- would you?
The most important thing about any new Nexus, of course, is that it runs pure Google Android with full 4.x design standards -- no messy manufacturer meddling, no carrier bloatware, and no dated physical buttons that clash with the current OS. Equally important, you get future OS upgrades directly from Google, right when they're released -- not six to 12 months later (so long as you get the phone unlocked, that is, but after the Verizon Galaxy Nexus fiasco, I wouldn't be surprised if Google made its next Nexus an unlocked-only device).
If the rumors are right, we should be hearing more about this new Nexus within the next couple weeks. This, my friends, is one worth watching.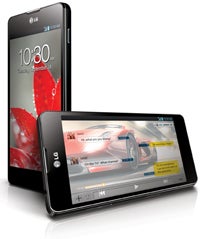 2. The LG Optimus G
Believed to be the foundation for the new Nexus device, LG's Optimus G is getting ready to make its way to U.S. carriers early next month. The phone is a real powerhouse with plenty of eye-catching features -- and while I'd almost certainly opt for a Google-ized Nexus version myself, the carrier-connected model with LG's custom UI will no doubt appeal to scores of smartphone fans.
3. The Samsung Galaxy Note II
The follow-up to Samsung's original Galaxy Note smartphone is now days away from its debut, and the Galaxy Note II promises to make quite the splash. The supersized, stylus-packing phone concept may or may not be your cup of tea, but there's no denying that the form offers some unique and interesting elements within the wild wide world of Android. Diversity is what Android's all about, and the Note II definitely delivers it.
4. The Motorola Droid Razr HD and Razr HD Maxx
So far, I've really liked what I've seen with Motorola's new line of Razr phones. The high-end Razr HD and Razr Maxx HD devices launch later this week, and with their durable builds and killer battery life, they'll add two tiers of excellent new choices into the Android ecosystem. And while Moto has let lots of people down with upgrades these past months, the company's new Google ownership makes me optimistic that a new era is beginning.
5. The HTC One X+
HTC's One X is one of the best Android phones on the market today. Personally, I'd put it above Samsung's Galaxy S III; its limited marketing and availability have kept it from reaching the same level of mainstream success, but it is a mighty fine phone if I've ever seen one.
With the One X+, HTC has given its flagship device a more powerful processor, extra storage, and a bigger battery. Take an already excellent phone and give it even more oomph? Yeah -- I can get on board with that.
What else?
These are the five phones catching my eye at the moment, but remember, it's only mid-October. The season is just getting started, and there's a good chance more surprises could be in store.
One way or another, these next few months should provide plenty of temptation for those of us with mobile tech additions. Speaking of which, now's probably a good time to start thinking up explanations for why you really need all that shiny new stuff.
If you're anything like me, enduring the significant other's eye-rolling is an inevitable part of the tech-lusting process.