We seem a way from peace in the smartphone wars. Apple [AAPL] will introduce its 7.85-inch, $249, iBook-focused iPad mini at a special event on October 23. Meanwhile its relationship with Samsung continues to decline, even as the quantity of Web traffic generated by the iPhone 5 eclipses that created by Galaxy III users.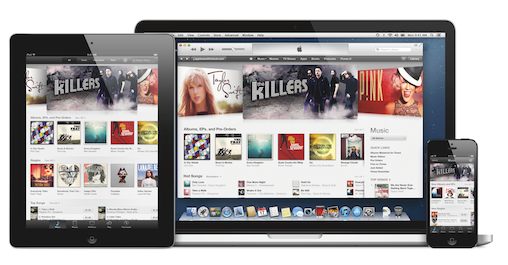 Apple beats the Galaxy
The iPhone 5 has set new records and is already trouncing Samsung's flagship smartphone product when it comes to real-world usage. In just three weeks iPhone 5-generated Web traffic is already higher than that generated by Samsung Galaxy SIII users, according to mobile ad network, Chitika Insights.
"This latest shift in the mobile ecosystem is not welcome news for Samsung which has positioned its device as a direct competitor to the iPhone 5," Chitika observes.
This once again suggests that with a few exceptions to prove the rule, the majority of Android users don't make full use of their devices, reflecting the fragmentation that afflicts that ecosystem. 
When building Android apps, developers tend to focus only on the high-end Android handsets, meaning most users of those devices get a cut-down smartphone experience, one which could actually reduce consumer expectation of smartphones in general.
"While optimizing online content for both devices is still the smart move for businesses targeting mobile consumers, this comparison emphasizes iPhone users still being the most active -- and hence marketable -- users of the mobile Web," writes Chitika. 
This drives app developers to favor working with Apple's platforms, creating a busy ecosystem itself buoyed by regular free software updates which work with all current iDevices.
The $249 iPad mini
Apple will attempt to exploit the active nature of its users when it introduces its iPad mini later this month. The device will be aimed at smaller tablets such as the Kindle Fire, and its introduction will see Apple focus on iBooks. 
The launch should also see Apple ship the latest version of iTunes, this seems likely to offer new iBook-supporting features designed to boost iPad and iPad mini (iBook?) sales over the holiday period.
Apple executive Eddy Cue said in an email released during the Apple v. Samsung trial that he: "Found email, books, Facebook and video very compelling" on a 7-inch Samsung Galaxy tablet.
Apple has been expected to introduce the iPad mini at an aggressive price. Now it seems the device will cost from €249 in Europe. If the company stays in line with the cost of the existing iPad, this suggests you'll be able to pick up an iPad mini at prices from $249 in the US. This will create a nightmare for competitors in the tablet space at the cost of a few lost iPod touch sales.
The latest reports suggest the iPad mini and iTunes release will be accompanied by the introduction of the long-expected 13-inch MacBook Pro with Retina Display at the event on October 23.
Follow the money
The big loser across all these launches will be Samsung. Apple has been that company's biggest customer for many years, indeed the iPhone maker once took a $100 million investment in the Korean company to help it build its display manufacturing lines. 
History will eventually show how things changed between the two firms subsequent to Samsung's seeming emulation of Apple's designs when it introduced its own competing smartphones and tablet devices. 
History will also show how that company then declined Apple's attempts to reach a peaceful settlement, forcing Apple to take its case to the courts. Samsung meanwhile attempts to portray itself as a blameless victim of Apple's litigious ways, while refusing to accept that it bought these actions on itself by its refusal to reach a deal with its old partner.
There's always been talk that Samsung keeps its manufacturing business separate from its mobile arm in an attempt to keep the Apple supply side of its business sandboxed from the Apple competing side. This slim guarantee of business probity means Samsung continues to manufacture chips for Apple devices, but this relationship won't continue beyond 2013.
"The relationship between Apple and Samsung has moved from "love-hate" to simply "hate-hate," according to a new report, which indicates that Apple is doing all it can to cut ties with its fierce rival," writes AppleInsider this morning.
Apple will not use Samsung technology in its processors with the current A6 chip being the first all-Apple design introduced yet. Samsung is at present the only manufacturer in the world that can keep pace with Apple's demands, but TSMC will be on stream to replace Samsung in 2013.
"There are three types of chip clients," a Samsung source told The Korea Times. "Some want us to handle everything from chip design, architecture and manufacturing. Some want us to just design and manufacture. Some wants us to just make the chips. Apple is now the third type."
"It appears that Samsung is losing its multibillion dollar partnership as Apple has been its biggest parts client," said Park Hyun, a senior analyst at Tongyang Securities.
Summing up at this point in the smartphone wars, Apple is preparing to consolidate its hold on the tablet market with a low-priced device; the iPhone 5 is selling in record numbers to switched-on consumers who want to get the smartphone experience they think they are paying for; and Samsung's about to lose billions of dollars in business as iDevice chip manufacturer.
Got a story? Drop me a line via Twitter or in comments below and let me know. I'd like it if you chose to follow me on Twitter so I can let you knowwhen these items are published here first on Computerworld.