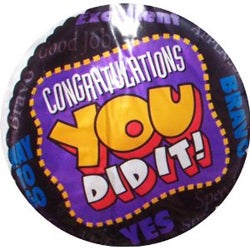 Verizon Galaxy Nexus users, rejoice: Big Red has finally started rolling out the Android 4.1 upgrade for your device, more than two months after you should have received it.
Verizon posted information about the Galaxy Nexus Jelly Bean upgrade on its website this morning. Numerous users have already reported receiving the upgrade on their devices.
The upgrade is rolling out in waves, which means it'll reach a subset of users each day over the course of a few weeks. In other words, depending on where you fall in Verizon's queue, you may or may not get the upgrade today -- but with the process now underway, the wait shouldn't be long. Once the software is available to you, you'll receive a pop-up notification on your device; at that point, all you'll need to do is follow the prompts to begin the download.
One oddity: Verizon's support documents indicate that you'll need to be connected to Wi-Fi in order to receive this upgrade, so you might try toggling your Wi-Fi on and then going into "About Phone" and then "System Updates" in your phone's settings to double-check if it's available.
Android 4.1 started rolling out to unlocked HSPA+ versions of the Galaxy Nexus back on July 10. Google engineers have previously expressed frustration at the added delays users of carrier-connected devices are experiencing with Nexus upgrades, going as far as to call the carriers "middlemen" who "interfere" with the process .
(As you may know, I decided to ditch my Verizon Galaxy Nexus earlier this year and switch to an HSPA+ model on a prepaid plan, largely because of my frustrations with Verizon's meddling.)
Remember, you can find the latest Jelly Bean upgrade info for any device in my Android 4.1 upgrade list. It's always kept up-to-date with the most current details available for all phones and tablets.