The iPhone 5 reveal generates plenty of mixed emotions. Apple (NASDAQ:AAPL) has done its now-traditional annual incremental update, which will no doubt cause lines to form and pre-order allocations to sell out. However, some of the changes are causing consternation and criticism.
In IT Blogwatch, bloggers pick over the BYOD bones.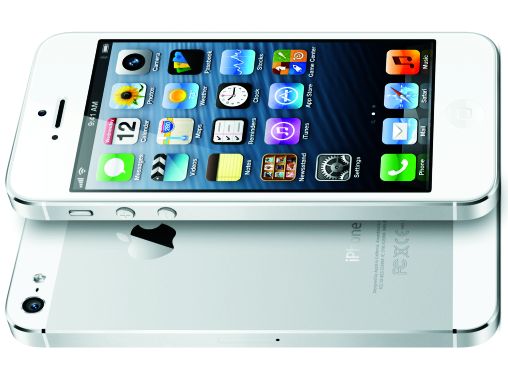 By Richi Jennings: Your humble blogwatcher curated these bloggy bits for your entertainment.
Gregg Keizer rules (dude):
None of it was much of a surprise. ... The Apple rumor mill had...nailed all the high points...weeks before.

...

[It] will go on sale at 8 a.m. local time Sept. 21...in the U.S., Australia, Canada, France, Germany, Hong Kong, Japan, Singapore and the UK. ... Online and phone pre-orders will start...Sept. 14. [It] will be priced at $199 for a 16GB model, $299 for 32GB, and $399 for 64GB. ... [Prices will] require a two-year commitment to a mobile carrier.  MORE 
 
Anand Lal Shimpi and Brian Klug get some hands-on time:
The phone feels very thin and light...the improvement in performance is very noticeable. ... The display does look noticeably better than the 4S and the extension of the screen height seems natural. ... We'll be able to tell in due time just how close it comes to 100% sRGB.
...
Likewise the cutouts at top and bottom appear to be glass, but there's no noticeable gap between them and the unibody metal main body.
...
Apple allowed no benchmarking at the event so we couldn't run any objective tests. ... Safari loaded pages quickly over...WiFi and on LTE, but we couldn't explicitly time anything. ... There are three different models...as unfortunately even with MDM9615 there's no way for Apple to deliver truly world-mode LTE compatibility.  MORE
 
Our friend Jonny Evans sees pros and cons:
The good: ...a much faster processor, faster graphics...larger screen...thinner and lighter...international flavors of LTE/4G...that new Dock Connector...the aluminum and glass design...will immediately reduce iPhone breakage levels by 50 percent...the battery life...hugely impressive audio.
...
The bad: ...Apple neglected to warn users that they should check really carefully which 4G frequencies their chosen carrier supports...[it didn't go] far enough to explain the fragmented nature of 4G.
...
The ugly: ...In order to ensure older accessories continue to function...it has focused on its bottom line far more than on the convenience of consumers. ... Just look at the prices of these things. ... The Lightning to 30-pin Adapter (0.2m) costs $39. ... Apple could quite happily have dropped its margins...to ensure these crummy little interconnects weren't quite so expensive. ... It would also have been rather nice if Apple had mentioned these things don't support video and "iPod out". People purchasing an iPhone 5 will not be at all happy.  MORE
 
It seems BarryD was hoping for something "revolutionary" and "innovative":
Are incremental and expensive upgrades all Apple has, now? How do they get people like me...to stay interested?.  MORE
 
And a clutch of other commentators comment snarkily, so:
Claudio Miranda: Just more of that glass to break when it falls.
...
Gary Pearson: [It] reads as desperation, i.e., I am only saying this because we need to convince you that this is exciting stuff. ... Here is the headline..."Apple Tries Playing Catchup - Fails."
...
Shaun Nicholson: this is totally underwhelming, I was hoping Apple had something amazing up their sleeve to justify their inflated opinion of themselves.
...
Claudio Miranda: that one image of the new connector with the adapter makes it look like ass.
...
Gary Pearson: at least each speaker has 3 transducers. ... [Should I] be excited about that? ... I'm done. They've got nothing with this iPhone.
...
Robert Passmore: didn't Steve Jobs say anything larger would be ridiculous?
...
Terence Smith: Welcome to 2010 Apple.  MORE
 
Meanwhile, Jack Daniel dials up the snark to '11':
Secret revealed, Apple is actually just a cable and connector company. Everything else is just to drive that core business.  MORE