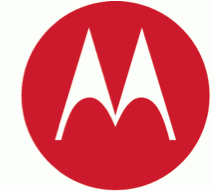 U.S. and European regulators have permitted Google (NASDAQ:GOOG) to buy Motorola Mobility (NYSE:MMI). It looks like la GOOG is almost ready to consumate its love for the smartphone-and-set-top-box-maker. In IT Blogwatch, bloggers weight the pros and cons of the deal.
By Richi Jennings: Your humble blogwatcher curated these bloggy bits for your entertainment. Not to mention: Animals doing people things...
    Grant Gross gets going:
[Google] hopes the acquisition will close in "early 2012." ... Google's acquisition of Motorola is unlikely to cause major changes to the mobile industry, the DOJ said. ... Separately, the European Commission on Monday also approved [it].

...

Google is still waiting for approvals from China, Israel...Taiwan [and Canada] before the deal is final.   
    Dave Neal adds:
"After a thorough review...the Antitrust Division has determined that [the] acquisition is unlikely to substantially lessen competition,"...said the FTC.

...

"We have approved the acquisition...because, upon careful examination, this transaction does not...raise competition issues," said Joaquín Almunia, [EC] vice president in charge of competition policy.   
  Google's Don Harrison is "happy":
This is an important milestone...and it moves us closer to closing the deal. We are now just waiting for...a few other jurisdictions before we can close this transaction.

...

[The] combination of Google and Motorola Mobility will help supercharge Android...enhance competition and offer...faster innovation, greater choice and wonderful user experiences.   
  But Larry Dignan makes a mischievous marriage metaphor:
Now Google is officially in the hardware business—for better or worse. ... Google has become hardware happy overnight and Motorola Mobility could be a distraction...the device maker doesn't bring a lot of earnings to the party.

...

The good news for Google is that the...purchase allows it to defend Android better...[and] to better target the living room.   
  And Josh Ong notes ongoing concern about patent licensing:
The European Commission...warned that it will keep a close watch...due to concerns that Google "can abuse" Motorola's patents.

...

According to the [DoJ], Google's commitments to FRAND licensing have been "less clear" than Apple and Microsoft's...to not threaten competitors [over] standard-essential patents (SEPs). ... [It] still has concerns about what Google will do. ... It pledged to "continue to monitor" the use of SEPs in the wireless device industry.   
   And Finally...
Animals doing people things
[hat tip: Xeni Jardin]
  
 
Don't miss out on IT Blogwatch:


Richi Jennings is an independent analyst/consultant, specializing in blogging, email, and security. He's the creator and main author of Computerworld's IT Blogwatch, for which he has won ASBPE and Neal awards. He also writes The Long View for IDG Enterprise. A cross-functional IT geek since 1985, you can read Richi's full profile and disclosure of his industry affiliations.