"The single biggest problem in communication is the illusion that it has taken place." George Bernard Shaw.
If you can imagine it it must be true. If you think you see it then surely it is real... Sometimes. Sometimes not. This time it turns out tales claiming Apple [AAPL] has pondered moving the Mac to ARM aren't spurious at all, and that OS X has been running on iOS chips inside the company's r&d labs -- but don't hold your breath for an iOS Mac -- not just yet...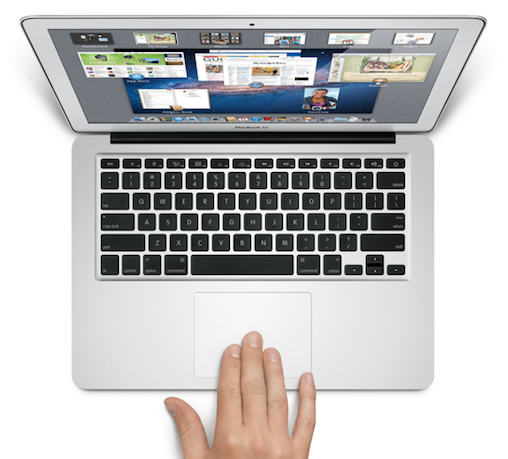 Thrill me
Breaking out the bondage of Apple's famed focus on secrecy, former intern, Tristan Schaap has revealed his work on a project to get Mac OS X Snow Leopard running on ARM devices.
AppleInsider tells us he managed to get OS X to boot into a "multi-user prompt" when running on ARM processors. The research was filed as part of Schapp's degree thesis at the Netherland's Delft University of Technology.
What adds a little fuel to speculations fire here is that Schaap is now a Core OS engineer at Apple. Could he be using that time to resolve some of the many problems he found in making the OS run correctly on an ARM chip?
As any experienced Cupertino-watcher will tell you, casting for truth in the Apple rumor hemisphere is like fishing without a net: not everything you catch will be for real.
Right here, right now, not
This ARM transition isn't going to happen, apparently. Not according to CitiGroup's  Richard Gardner who walked away from a meeting with Apple CEO, Tim Cook, last week with the distinct impression that ARM isn't on the Mac road-map.
There has been some speculation Apple may migrate to ARM for future model MacBook Air devices, with the A6 processor expected to lead the charge.
Last May it emerged Apple had built a prototype 'Air equipped with the A5 processor as used in the iPad 2, which gave rise to speculation Apple would migrate to the platform across the Mac.
Perhaps that won't happen: In a sense that's less important than accepting that Apple likes to keep an eye on its options, if it has Macs running on ARM, then it's conceivable it also has iPads running on Atom processors, and that it has engaged in preparatory work to see if its systems can run on other chipsets. That's just logical forward planning.
During Gardner's meeting with Cook, the Apple CEO alluded to "rapid innovation on the iOS platform" that will "significantly broaden the use case for tablets". As a result, the analyst: "Walked away from this meeting with the impression that Apple feels iPad satisfies -- or will soon satisfy -- the needs of those who "might have been interested in such a product" as an ARM-based MacBook Air.
[ABOVE: Be convinced about the importance of iCloud to Apple's future. Why else do you think company co-founder Steve Jobs decided to make it one of his final public presentations?]
Something in the air
Meanwhile Apple's next MacBook Air iterations are expected to include a 15-inch model, equipped with Intel's quad-core Ivy Bridge i7 processor, which delivers 20 percent better CPU performance and a 60 percent improvement in graphics power.
What is clear is that Apple is putting the weight of its resources behind iOS development. In future, there has to be a case to say the company hopes to meld iOS and OS X closer together.
Indeed, there will come a point in broadband evolution when the operating system you use will matter not a jot, as it will be hosted in the cloud and activated by whatever device you have at your disposal. This makes it likely Apple will be exploring new virtualization features within iCloud, and this will eventually emerge to be a far, far more interesting story.
Wait and see.
Got a story? Drop me a line via Twitter or in comments below and let me know. I'd like it if you chose to follow me on Twitter so I can let you know when these items are published here first on Computerworld.