The Apple [AAPL] iPhone 5 (or 4G, or whatsoever the marketing mavericks in the firm's in-house 'productizing' department decide to call it) seems even more likely to maybe offer those mythical 'iWallet' features, at least according to MasterCard, who definitively said nothing at all.
[ABOVE: Google's Google Wallet promo clip.]
Say nothing loud
Well, I say nothing at all, but like everyone involved in cooking up plans with the Cupertino dream machine, plausible deniability and a passion for secrecy usually mean there's a little smoke and a little fire.
Near Field Communications World's on the money when it notes that MasterCard's head of emerging markets, Ed McLaughlin, who told Fast Company:
"I don't know of a handset manufacturer that isn't in process of making sure their stuff is PayPass ready." Asked if that included Apple, he answered, "Um, there are...like I say, [I don't know of] any handset maker out there... Now, when we have discussions with our partners, and they ask us not to disclose them, we don't."
McLaughlin also said: "We're rapidly moving to a world beyond plastic," says Ed McLaughlin. "In many ways, plastic is just convenient packaging."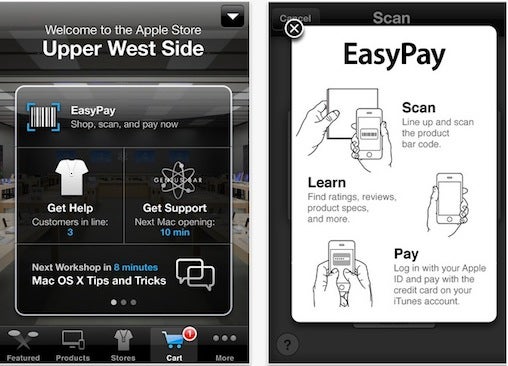 NFC is in the field
A quick reality check: NFC is in the field. Many Android handsets are compatible with the solution, and Google offers Google Wallet to drive the payment system. However, it's fair to say that no one is using it. Everyone I speak to in the NFC space has high expectation that Apple's move to support the tech inside the iPhone will help boost the market, bringing it into consumer consciousness.
It's also common sense that Android is malware-infested. Personally I feel it's about as insecure as an MK-Ultra experiment victim equipped with multiple personalities, which really can't help boost consumer trust in using it for payments, for example.
If you read through the MasterCard interview it's telling McLaughlin never mentions Apple by name. After all, if nothing was going on he might wax lyrical that any move by Cupertino to enter the payments market may just bring the technology into the mainstream.
All McLaughlin says is: "Well, anytime someone with a major base moves forward, it advances what you're doing."
Apple sets the scene
We already know Apple to be experimenting with contactless payment technologies. In November the company quietly began in-store tests using iPhone as an iWallet, enabling its EasyPay system for use within US retail stores. This lets users purchase items in retail stores just by scanning the barcode and completing the sale using their device.
NFC is expected to reach a much wider market by 2013. With Apple set to introduce the iPhone 5 (lots on this here) toward the end of 2012, could that release be the watershed moment for contactless payment systems?
In order to make its payment system viable, Apple will have to work with both MasterCard and Visa to ensure their authorization systems are supported. It needs to ensure this in order to protect users of its payment systems from fraud. The credit card companies will insist on support for their systems if they are to protect users against fraud. And we already know Visa has been engaged in various tests using Apple products.
The most likely implementation of iWallet systems will see users drawing against their iTunes accounts, which in turn will take money from their credit cards or bank accounts. All the same, support for NFC terminals will demand support for the disparate payment technologies currently available from the various banks involved in developing these solutions.
The uses of NFC don't stop at payments. Take a look here for a range of other ideas for its use,.
The big take away here? Reading between the lines of the MasterCard interview, Apple's move to introduce payment systems consumers will actually trust and also use seems much closer today than it did last week. And seems set to appear later this year within the next iPhone. Maybe.
Got a story? Drop me a line via Twitter or in comments below and let me know. I'd like it if you chose to follow me on Twitter so I can let you know when these items are published here first on Computerworld.