Being at Google I/O is an experience like no other. It's a complete sensory overload: flashing lights, high-tech robotics, and Android imagery everywhere you look. As I said on Google+, this place is like Willy Wonka's for geeks; it's just absolutely mind-blowing.
I've been sprinkling images of my Google I/O experience throughout social media all week, but there are plenty more photos to be shared. Here's a taste of what it's like inside the one-of-a-kind geek paradise that is Google I/O.
The entrance to the Moscone Center is hard to miss...
...as are the crowds for pre-I/O registration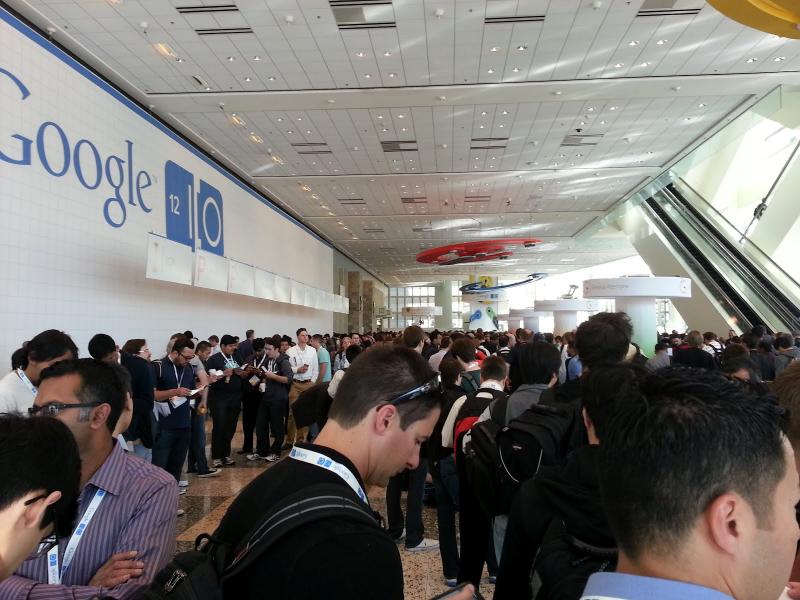 People lined up as early as 6 a.m. to get a good seat in the first day's keynote...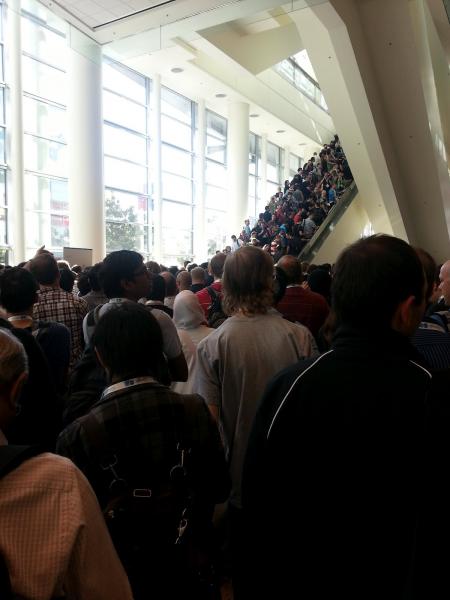 ...and the building erupted with cheers when security opened the escalators to the auditorium
Unfortunately, there was much more waiting ahead -- one floor higher
The main stage, all set for a keynote address
One of the perks of a Google event: food, glorious food!
Android, Android, everywhere
The view from afar
The gear pick-up station -- where all the free stuff is handed out
Whenever it's giveaway time, the line gets long -- and the determined developers get ready to wait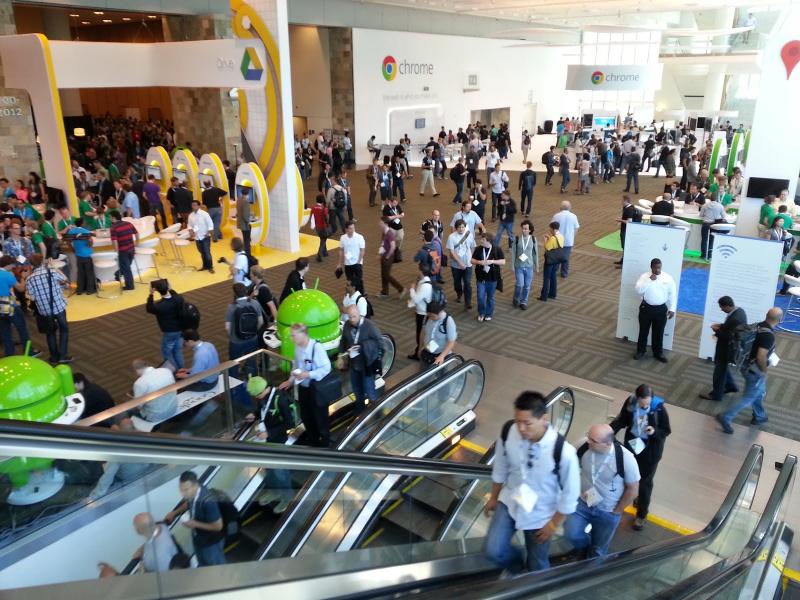 The insanity of the main I/O floor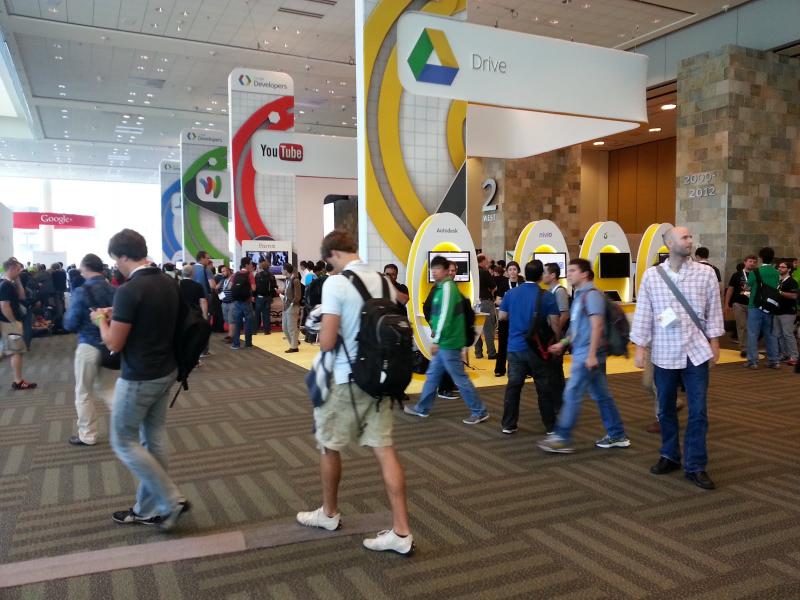 Every Google service imaginable is represented somewhere
A massive real-time stream of #io12 activity on Google+
Are these the droids you've been looking for?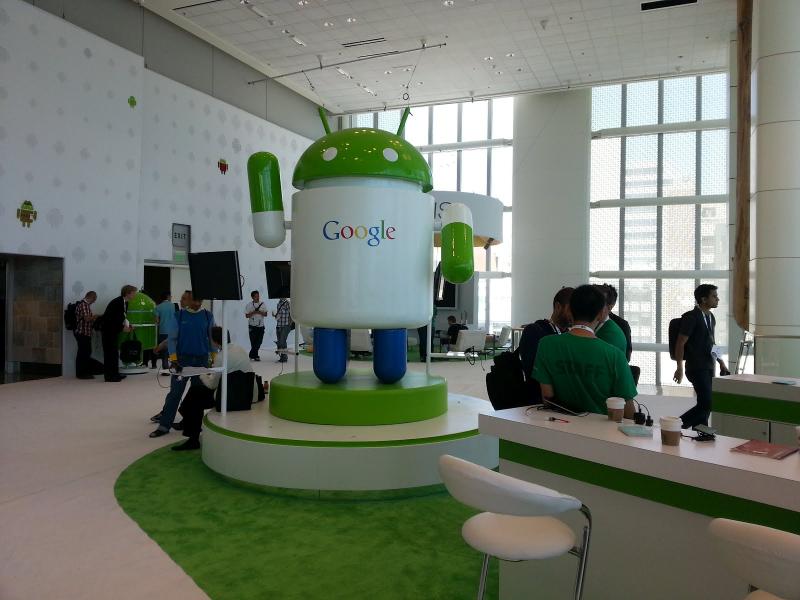 Seriously, the Bugdroid is everywhere...
...and he wears a lot of different outfits
He looks mighty dashing in glasses or a hat...
...and quite fine in plaid
Sometimes he lets you recharge your phone...
...or even recharge your body
Sometimes the Bugdroid gives you prizes...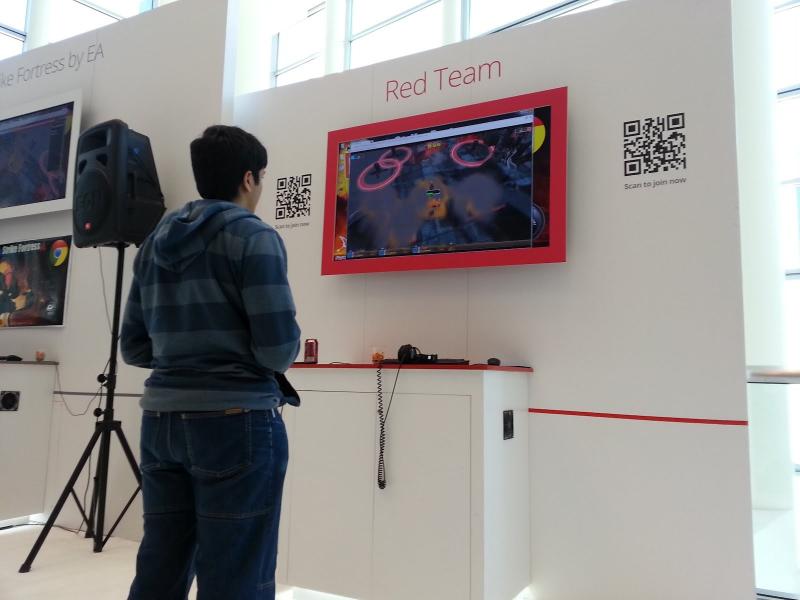 ...but there are plenty of other games to be played
Plenty of other games...
...really, plenty of 'em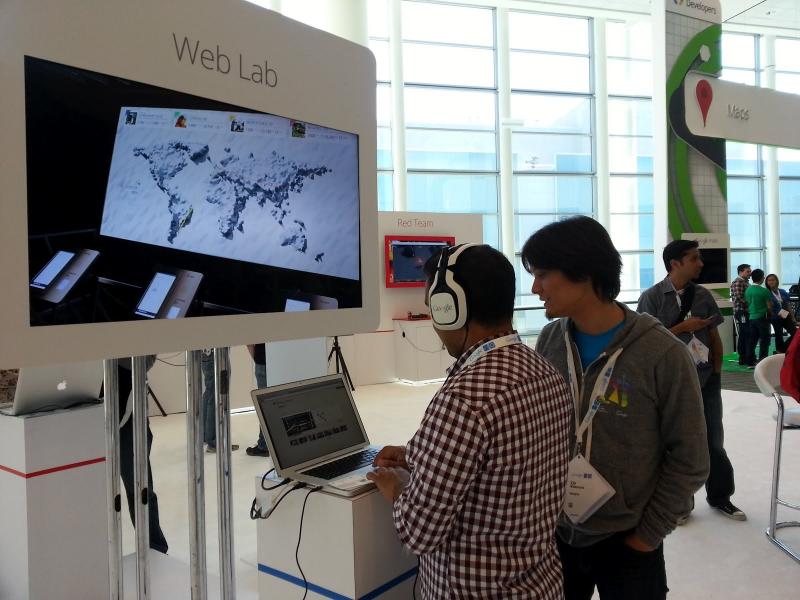 You can demo all kinds of cool technology...
...and explore supersized 3D maps
You see plenty of colorful characters...
...and some familiar faces. That's Android User Experience Director Matias Duarte talking to a Googler who's testing out the company's experimental "Project Glass" glasses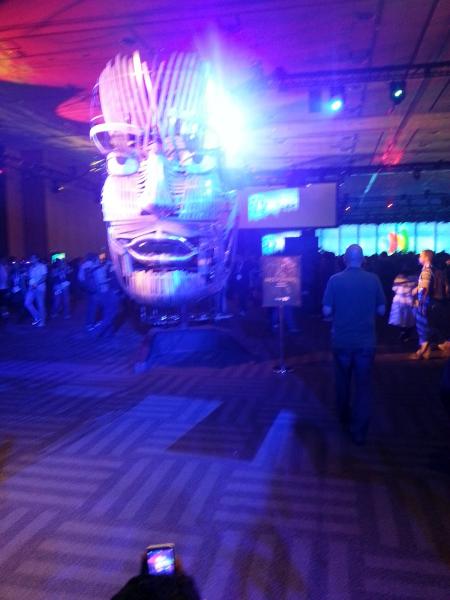 And, of course, it wouldn't be a Google event without a Google-style party. That's a gigantic robot face whose eyes are controlled by a series of remote joysticks (come on -- what did you expect?)
-----
Miss out on any of the other I/O action? Check out my live play-by-play commentary of the day 1 keynote and day 2 keynote, and be sure to read over my hands-on impressions of the new Nexus 7 tablet and Android 4.1, Jelly Bean release while you're here, too.
I/O officially wraps up tomorrow. It's been an intense, exciting, and exhausting experience. And we'll do it all again in 2013.