By JR Raphael (@jr_raphael)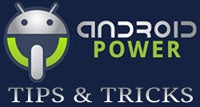 Got a Galaxy Nexus? Here's an easy way to customize your phone's LED notifications so they work the way you want.
All you need is a handy little app called Light Flow. Light Flow lets you set up parameters to control how and when your Galaxy Nexus LED indicator lights up.
You could have the Galaxy Nexus LED flash green for five minutes when you get a new email, for example, or flash orange indefinitely when you get a new text in Google Voice. Light Flow lets you customize the LED settings for a huge list of events and applications, ranging from system-based stuff like calendar reminders, low battery alerts, and text messages to third-party events like Facebook messages, TweetDeck tweets, and Google+ notifications. You can even set custom LED notifications for specific contacts, making your phone light up a unique color when you miss a call from someone important.
In some cases, Light Flow overrides the default system behavior -- if you set a notification preference for Gmail or text messaging, for example. In other instances, it adds a new LED behavior for an event that didn't have one by default. The app has options to add custom sounds for events, too, if you want to mess with that (personally, I've found it simpler to leave sound control up to the individual apps and use Light Flow just for LED notifications).
Light Flow is available in a limited-functionality free edition; for the full range of options and supported apps -- including the ability to set custom LED notifications for things like Facebook, Twitter, Google Voice, and Google+ -- you'll want to spring for the paid version. It's currently available for about two bucks in the Android Market.
In addition to the Galaxy Nexus, by the way, Light Flow works with a bunch of other LED-packing Android phones. Some of the supported devices include the Motorola Droid Razr, Atrix, Atrix 2, Bionic, and Photon, as well as the Sony Xperia Arc and Xperia Play.
JR Raphael writes about smartphones and other tasty technology. You can find him on Facebook, Twitter, or Google+.
Article copyright 2012 JR Raphael. All rights reserved.