Is your collaboration system a legal record or a legal risk? To put it simply, if you can just delete information, then it's not a legal record.
If you use your collaboration platform to manage project risk, then you must be able to ensure the integrity of "data records." In an increasingly complex legal and regulatory environment, you must understand completely where your data is, who controls it, and whether how you store it, protect it, share it, and destroy it is consistent with the specific laws that apply to your industry and operation.
An absolutely unbreakable rule is that data records cannot simply be deleted by anyone at any time. They actually must become part of a system of records that is tightly controlled, typically by the legal or records information management department.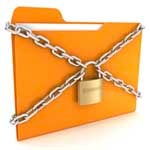 ©iStockphoto.com/alexslThat being said, if you are using any kind of collaboration solution that allows data to be permanently deleted by users, then you aren't creating the necessary system of records, putting your organization at significant risk of regulatory and compliance violations, as well as monetary sanctions in the event of a legal hold or e-discovery process.  
Beyond the legal issues is the business value. If you aren't creating definitive records in the collaboration platform, then you can't rely on the system for decision making -- and neither can your collaboration partners, whether they are other departments or divisions, or other companies in a multi-party scenario.
If nobody can rely on the data, then what good is it?
Imagine the following scenario: A business partner sends you a design document for a construction project you are collaborating on. You follow these specifications to the letter, but when you are finished, the business partner claims that you did not follow the specifications exactly and refuses to pay. To justify your work, you search the collaboration system for the original document, but it's not there anymore! What are your options?
Or consider the scenario from another angle: You are the one sending the specifications. You send one document, but within your rights under your contract, you later send an amended set of drawings. However, when you review the completed construction, the partner has clearly not incorporated the changed specifications. You refuse to pay, and now the business partner slaps you with a law suit. As the suit progresses, you are hit with a discovery request for all documents pertaining to the project and its specifications. Again you go to your collaboration system to find that the documents have been deleted. You cannot prove your case and end up having to pay for incomplete work.
Yes, multi-party collaboration is pretty hardcore. It can pay off big time in terms of optimized processes, increased productivity, and higher profits, but only if you do it right. Your collaboration platform cannot include any functionality that allows users to delete data. Only in this way can it be used as a definitive data record in the event of a disagreement. Any other way of collaborating just doesn't cut it.
It's time to ask yourself: Are you putting your organization at risk? Are your lawyers happy with how you are collaborating with partners and the integrity of the data record?
If you have a scenario to share about a functionality that was overlooked that resulted in legal action, please feel free to post in the comments, I'd love to hear. 
Leigh is the Co-Founder & CEO of Aconex, the world's most widely-used online collaboration platform for the Construction and Engineering industry.