By JR Raphael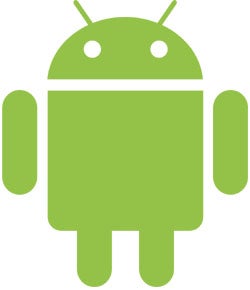 Looking to add some Android-themed pizzazz into your life? We've got just the thing for you.
For this month's Android Power giveaway, we're handing out a whole bunch of vinyl Android window decals. The decals feature everyone's favorite green robot and range in size from 4-by-3.5 inches to 2-by-1.75 inches. They can safely go on your car or office window or even on your laptop, tablet, or phone.
The decals come courtesy of Dave Lindberg at TechAttire.com. So, ready to get one in your hands?
Android Window Decal Giveaway: How to Enter
Here's how this works: We'll give out five Android window decals every day this week. There are two ways you can enter to win:
1. Follow @AndroidPower on Twitter and retweet this story. (You can use this link to have the text automatically copied into Twitter for you.)

2. Head over to my Facebook page and leave a comment on the Android decal image that's posted on my wall. (Note: You may have to "like" the page itself before Facebook will let you comment on the image.)
Easy enough, right? You can enter up to one time per method per day -- so yes, you could conceivably enter once on Twitter and once on Facebook each day, if you're so inclined. We'll randomly pick five winners at some point each day, starting today (Monday, April 11). The contest ends at 12:00 p.m. ET this Friday, April 15; we'll select the last set of winners sometime that afternoon.
Each day's winners will be posted at the bottom of this page and also announced on Twitter and Facebook. 
The fine print: You must live within the U.S. to win. You must be following @AndroidPower in order to be included in the drawing on the Twitter side. Each drawing will include all entries submitted up to that point; you don't necessarily have to have entered on that day to win. And finally, if you've won any other Android Power giveaway within the past six months, sorry -- you aren't eligible.
You can learn more about Dave's Android decals and order some for yourself at TechAttire.com.
UPDATE [4/15/11]: And that's a wrap, folks. Congrats to all the winners below. More Android Power giveaways are on the way soon...stay tuned!
Monday's winners:
@billgloff
@scottlebsack
Ruben Martinez
Rhonda Jordan Merricks
Emily Brown King
Tuesday's winners:
@fadumpt
@PR0UD_INFIDEL
@bmkatz
Bill Schrickel
Jeremy Crowhurst
Wednesday's winners: 
@michaelbrazell
@robynfoulks
Dan Blanchard
Margaret Diver
Matt Brodeur
Thursday's winners:  
@jbeyer
@coolguy4linux
@bartholomewbd
Mike Swanson
Phil Getchell 
Friday's winners: 
@ericleone
@ranhalt
Andrew Bagaglia
Dustin Ranem
Michael Perry
Plug in, turn on. Follow @AndroidPower on Twitter or subscribe via RSS to stay connected.
Article copyright 2011 JR Raphael. All rights reserved.