This week's fresh iPhone 5 release date rumors emanate from among Apple's [AAPL] US, European and Asia carrier partners, as it is reportedly close to wrapping-up development of iOS 5, its next-generation, iCloud-savvy mobile OS.
Get onto iCloud
Apple's iOS 5 development is on track to hit Gold Master status around September 23. The new OS will then be distributed to carriers for final network testing, after which AppleInsider predicts an October 10 release for iOS 5, because that's when AppleCare staff have been warned to expect up to eight times the usual volume of calls. This is broadly in line with the last batch of claims, which also pointed to an October release.
The race is on: Apple's manufacturers are already churning out units of the new device, which are apparently sitting unboxed waiting for iOS 5 to be declared fit for release, at which point the software will be installed. This means the next-gen iPhone will hit retail at some point subsequent to the release of iOS 5: but when will that be?
Appearing on a French business news show to speak definitively while remaining guardedly conditional, Orange CEO, Stephane Richard, said: "If I believe what we heard, the iPhone 5 will be released [on] October 15." 
UK carrier, Vodafone, has also done its bit to contribute to the iPhone release date rumor mill with the seemingly accidental publication of partial product descriptions on its website. These revealed that the iPhone 5 will be available in black or white with both 16GB and 32GB models made available.
Staggering sales
No word yet on whether the international release will be staggered or simultaneous with the US ship date, though a report last week cited an anonymous O2 staff member who claimed the iPhone will ship in the UK on October 21.
It's an unusual report in that it cites a "tipster" who "spoke with customer services at O2". This begs the question as to why customer service reps would either be aware of or share such sensitive information, though the report supports expectation of a staggered international release schedule.
Claims of a mid-October product introduction are broadly in line with analyst predictions. Concord Securities analyst Ming-Chi Kuo predicts the GM iOS 5 software should reach manufacturers in the week between September 23-30, but warns the new iPhone will be "virtually identical" to the iPhone 4, and may even just be called the "iPhone 4S".
[This story is from Computerworld's Apple Holic blog. Follow on Twitter or subscribe via RSS to make sure you don't miss a beat.]
In the US, Sprint will begin selling the device in mid-October, according to Bloomberg's own sources. Sprint will offer the device on contract with unlimited data, but this move is likely to be copied by Verizon and/or AT&T, despite a prevailing preference among carriers to move toward more traffic management-friendly tiered access charges.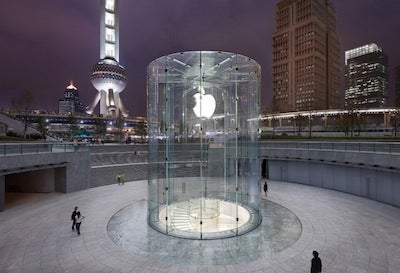 Pre-order people
Germany's Deutsche Telecom last week began booking pre-orders for the next iPhone model.
This week China Telecom did the same, opening its books for pre-orders and allegedly putting aside about $234.5 million for marketing the iPhone 5 launch. China Telecom is the world's largest mobile carrier and is expected to sell over a million iPhones by the end of the year.
However, just when it looks too easy to claim an October release, up pops  fresh set of rumors seemingly supporting an earlier introduction of what will likely be the "thinnest smartphone in the world".
Amazon has published an ad for a Chinese-made iPhone 5 case which is set to ship on September 19, which brings all those previously-debunked "it ships in September" claims back into the frame.
Not only this, but also a report emanating from the small TmoNews site suggests T-Mobile has called a staff meeting on September 24 for some reason, but this could be connected to that company's US merger plans.
Apple takes over
As I've predicted before, when the iPhone 5 does eventually ship it will meet a storm of pent-up demand, not least because many existing iPhone users will be reaching or will recently have reached the end of their contract periods, and will be eager to upgrade their phone. This will likely also see some competition between carriers as they try to hang onto their high value iPhone users.
"Proprietary RBC survey data shows 31 per cent very/somewhat likely to buy the iPhone 5, significantly exceeding pre-launch iPhone 4 demand (25 per cent)," RBC analysts Mike Abramsky, Mark Sue and Paul Treiber said in a research note. The analysts think 66 per cent of existing iPhone users are very/somewhat likely to buy the iPhone 5, "pointing to a large upgrade cycle."
iPhone 4 sales have inevitably tapered off slightly, but demand remains incredibly strong, a recent report from Canaccord Genuity analyst Mike Walkley claimed it to be the top selling smartphone at both AT&T and Verizon in August, "despite consumer speculation regarding the upcoming iPhone 5 launch."
What will the device offer?
Available in black and white, the A5-powered iPhone will be slightly slimmer (possibly with a tapered shape) and significantly better-performing (faster) than before.
It will be equipped with an 8-megapixel camera, 512MB RAM and is likely to boast a larger display through the inclusion of a haptic rather than physical Home button.
Apple hopes to sell 22 million iPhones in Q4.
Got a story? Drop me a line via Twitter or in comments below and let me know. I'd like it if you chose to follow me on Twitter so I can let you know when these items are published here first on Computerworld.