Apple [AAPL] will ship OS X Lion exclusively via the Mac App Store next month. The company has posted an extensive list of 250 new features and improvements within the OS. We've found some more information, including clarification that previous concerns are answered by news it will be possible to download OS X Lion from the Mac App Store just once in order to upgrade large numbers of Macs.
[ABOVE: AirDrop will let you easily share files with others on the LAN, and it's so easy to use. (Thanks to IGM.)]
One download, multiple Macs
Apple has finally clarified the deal for system admins attempting to upgrade multiple Macs to the new Lion OS. Apparently it will be possible (with the company's blessing) to download OS X Lion from the Mac App Store in order to upgrade large numbers of Macs. When the OS installer is downloaded, they need simply copy the software to other Macs and then run the installer.
This is good news because it was clearly never going to be practical for admins installing the OS on multiple Macs to download the software multiple times. Home users may see success with the same method of copying the installation software to other Macs.
Apple will offer business customers volume license contracts for $29.99 per license, with a minimum of 20 licenses. Education customers can purchase the Apple Software Collection (Mac OS, iLife and iWork) starting at $39 per license, with a minimum of 25 licenses.
Lion carries its own First Aid
When I first heard Lion wouldn't be available on an optical disk, I was concerned: How do you fix your Mac with no alternative start-up disk? I'm still concerned there will be unforseen problems, but Apple does have a plan: that's because Lion carries its own restore partition which is pre-installed when you upgrade to the OS.
This 600MB 'Restore HD'partition is accessed when you depress the option key while booting your machine. It then shows up beside your other partitions, select it and you'll be straight into recovery mode, which lets you restore your Mac from a Time Machine backup, reinstall Mac OS X, run Disk Utility or use Safari. If this new system works, it looks like Mac repair could be made a little easier.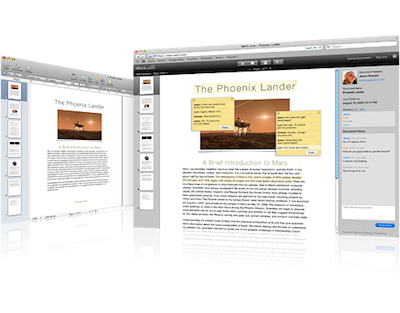 Macs run Safari, no log-in required
Lion lets guest users launch Safari even when they are not logged into the system, reports claim. In the most recent beta, OS X's login screen began offering the option to "Restart to Safari" rather than logging in.
This means anyone should be able to use any Mac to access browser-based services, such as Web apps, online services -- iWork.com -- or email.
We keep hearing that iCloud won't offer Web-based access to previously available services such as Bookmarks, Contacts or Mail. This seems strange, as offering access to some iCloud services via a browser on a Mac would (theoretically) mean any users could use any Mac to get to their online lives.
This also trounces Google's Chrome, by making any Mac an Internet-connected device, which, given the move to make things such as Pages documents available in their most recent form to multiple products via iCloud makes for a more compelling connected computing experience.

Instant wipe

Some very interesting data within Apple's online description of FileVault 2. For a start, FileVault 2 now supports encryption of external USB and FireWire drives; beyond this, Apple's notes state:

"With FileVault 2, instant wipe removes the encryption key from your Mac instantaneously, making the data completely inaccessible. Then your Mac performs an entire wipe of the data from the disk."

In conjunction with the Find My Mac feature I'm expecting, the Mac will become one of the world's more data secure platforms -- straight out of the box!
[This story is from Computerworld's Apple Holic blog. Follow on Twitter or subscribe via RSS to make sure you don't miss a beat.]
Screen sharing

Screen sharing in Lion is much more useful than before. You can now log into a remote Mac user account even while someone on that remote machine is logged into a different user account. You can also log in with your Apple ID, the person on the other end can authorize you for access, and you'll be able to connect to that remote machine just as if using a local user account. Then there's an observation mode. This will be highly useful in many ways. Particularly if you get to use this feature from a mobile device (iPhone, iPad).
Apple melts Rosetta

No big surprise really, but Rosetta support will not feature within Lion. Already an optional install in Snow Leopard, Rosetta lets Mac users access PowerPC apps on their Intel machines. The Intel transition was five years ago so a move to abandon PowerPC completely seems appropriate enough. Built-in Java and Flash support also disappear in Lion, though you'll be able to install the most up-to-date Mac versions from their respective developers, if you need them.
A reader noted that Quicken requires Rosetta, a MacObserver report tells us that while this may be a problem at first, an unusual solution is planned.
Looking ahead, July's Apple news focuses on the Mac: MacBook Air, Mac Pro and Mac mini upgrades are all being discussed (some say new Mac launches are delayed until Lion ships), Final Cut Pro X is also expected to hit the Mac App Store as soon as next week.

Mac users, will you be upgrading to Lion? Perhaps more importantly, are any Windows-using readers planing to make the leap? Let me know in comments below.
Also, as I always say, I'd be ever so pleased if you chose to follow me on Twitter so I'm able to let you know as new reports get published here first on Computerworld.