Apple [AAPL] has unleashed a new secret weapon in the battle for US smartphone market share -- unlocked iPhone 4's are now available, while expectation of a new model iPhone 5 in September itself gets locked-in.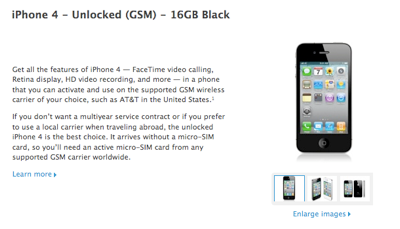 Unlock the street
Apple's online retail store commenced selling iPhone 4s in an unlocked state this morning. This could be the thin end of the wedge, with consumers in countries in which Apple currently doesn't sell unlocked models of the phone hoping this offer will be emulated internationally.
It also represents Apple moving to offload stocks of the device in preparation for the introduction of the iPhone 5. Recent market reports have suggested iPhone sales slowed down during the current quarter in anticipation of new model iPhones.
[This story is from Computerworld's Apple Holic blog. Follow on Twitter or subscribe via RSS to make sure you don't miss a beat.]
Available in black and white the unlocked iPhone 4's cost $649 for the black 16GB model, while the 32GB costs $749. The smartphones are only compatible with GSM networks and customers must supply their own micro-SIM, hopefully at better and less lengthy deals with AT&T or T-Mobile.
iPhone 5 for September?
Meanwhile, the iPhone 5 is said to have entered final testing and will be introduced during September's iPod refresh event, if all goes according to plan. This would coincide with the launch of iOS 5, announced last week at WWDC.
There is some expectation the new model iPhone will offer 4G support. Facetime support over data networks is also likely, though only with AT&T as it's understood Apple hasn't yet reached a deal with Verizon for this.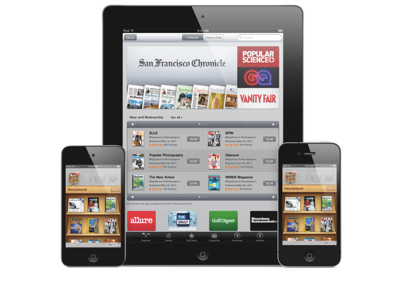 In addition to previously disclosed features, iOS 5 is also expected to deliver the capacity for:
A little more iOS 5
-- AirPlay Mirroring: this lets you display video from an iPad 2 on an HDTV using an Apple TV -- you now have a console gaming system. (As I've predicted for years).
-- Support for syncing 1080p video to iOS 5 devices -- good for the fantastic new iPad screen.
-- Find my iPhone now also finds Macs.
Clearing the decks for a likely third big contender in the smartphone market, Apple has also reached an agreement with Nokia over the two firm's outstanding patent litigation.
This opens the doors for an expected Microsoft takeover of the Finnish firm, a move which will likely impact the Android market at the low end while Apple continues dominance of the higher end market.
Will you get an unlocked iPhone and what are you expecting from the new model? Please, share your thoughts. Jot them down in comments below, and I'd be most pleased if you chose to follow me on Twitter so I could let you know as new reports get published here first on Computerworld.