By JR Raphael (@jr_raphael)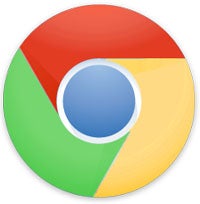 While we've been focused on Samsung's Galaxy Tab 10.1 this week, another new Google mobile product is gearing up for its debut: the Chromebook, Google's first official Chrome OS computer.
Two different Chromebook models will actually go on sale next Wednesday, June 15 -- one by Samsung, and another by Acer. They follow in the footsteps of Google's Cr-48, the free Chrome OS test system sent out to select users last year.
Chrome OS has evolved quite a bit since the Cr-48's arrival, but its core principles remain the same: providing a simple computing environment where the Web takes center stage. The browser essentially is the entire operating system. There are no local applications; instead, you do everything online, using Web apps and (mainly) cloud storage for your data. It's a bold change from the computing style most of us know, and Google's wagering it's a shift we're ready to embrace.
But can a cloud-centric approach really work for the average user? And are the gains in security, performance, and synchronization worth the sacrifices you make by saying so-long to a more robust computing environment?
Those are the questions I'll be trying to answer as I spend some quality time with Google's new Chromebooks over the next few days. Like I did with my Galaxy Tab review, I'll bring you an in-depth and unfiltered analysis of what's good and what's bad, and whether or not it all adds up to a purchase worth making.
In the meantime, here's a quick sneak peek at the Samsung Chromebook in action. Stay tuned next week for the full review.
More Chrome OS coverage from Android Power:
Plug in, turn on. Follow @AndroidPower on Twitter or subscribe via RSS to stay connected.
Article copyright 2011 JR Raphael. All rights reserved.