Apple [AAPL] will reveal iCloud, Lion and iOS 5 later today, and I thought it might be a good point to put the rumors shaking-up the media this morning through a Dieter Rams-inspired good design filter.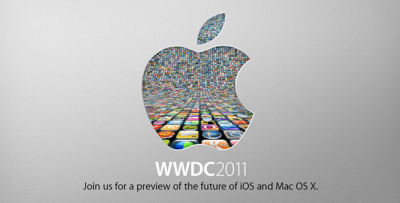 Good design filter?
Whatever Apple does announce is likely to have gone through the company's usual process of simplification.
While the solutions presented may well be technically complex, what's happening at the front end -- and what we'll see explained across most of the marketing -- will be explained in simple terms. We won't discuss too much the military grade security governing data or music streaming sessions online, we'll talk about access to our data. Access, simplicity, convenience, "isn't it amazing?" That kind of thing. Call it 'Post-PC', if you like, a space where products are about what they do, not what sort of spark plugs are used inside of them.
If you stop to think about it, most of what Apple is involved in weaving together right now has been on the cards for a very long time. Ever since Apple began exploring the significance of the mouse and keyboard interface. A few years later, then Apple software chief, Bertrand Serlet, talked about thin client computers.
[ABOVE: Apple's Steve Jobs told us what to expect from iCloud in 1997.]
San Francisco dreaming
Today we're looking at some kind of seamless reality in the clouds in which Apple's mobile and computing devices (and is there really such a massive difference any more?) will be able to enjoy peer access to your data. Sure, we may not see the fully realized always available dream I keep hoping for, but we're going to see significant steps toward the realization of such a dream.
Various Apple executives have previously gone on record to say they are as proud of the things they don't ship as they are of the things they do. What does this code mean?
[This story is from Computerworld's Apple Holic blog. Follow on Twitter or subscribe via RSS to make sure you don't miss a beat.]
I'm considering the words of world-acclaimed Braun designer, Dieter Rams, who talked about Apple and design this weekend in a highly illuminating article published by The Telegraph. Apple chief designer, Jonathan Ive, is a self-admitted follower of Rams, he even wrote the foreword for Rams' latest book.
Design is not just an adjective
"Without doubt there are few companies in the world that genuinely understand and practice the power of good design in their products and their businesses," writes Rams.
He also tells us, "I have always observed that good design can normally only emerge if there is a strong relationship between an entrepreneur and the head of design. At Apple this situation exists - between Steve Jobs and Jony Ive."
The big point? "Design is not simply an adjective to place in front of a product's name to somehow artificially enhance its value," asserts Rams.
So, consider the three big iCloud rumors in circulation at this time today:
iCloud will give you access to all your data, music, and applications with your Apple ID used as key.
iCloud will give you wireless sync and iTunes anywhere. (As proposed here).
iCloud to be a distributed computing system, also pulling data from your own (if you have one) Time Machine router. (As proposed by Cult of Mac's Leander Kahney).
In order to assess how these might be presented/realized -- to guess at Apple's implementation, it might be fun to put these through the Rams design filter and think on these three questions:
What is the most intuitive implementation?
How does it feel?
Are the interface and effect logical?
There's only a few hours to go before we see the facts, but as we wait it makes sense to temper our expectation with the design filter. Simplicity, utility, and design.
I'll be back later with the news from WWDC. What are you expecting from the show? Please do debate this in comments below, and I'd be most pleased if you chose to follow me on Twitter so I could let you know when new reports get published here first on Computerworld. 
NOW READ my three-page report on the WWDC keynote:
On page 1: "WWDC: Apple's iCloud is 'one cloud to rule them all'"
On page 2: "WWDC: Apple's iOS 5 eats RIM, gets 'Post-PC' updated"
On page 3: "WWDC: Apple's Mac OS Lion will cost $29.99, more"