One of the bigger announcements at today's CES was Dell's foray into tablets ... or 'slates' as everyone seems to be calling them now that news that Apple registered the domain iSlate was released.
The impressive little device has a 5-inch screen which isn't quite tablet territory but would be bigger than all but the largest screened cell phones.  Not much else is known about it except Pocket-Lint spied a SIM card tray which means it likely has 3G data capabilities.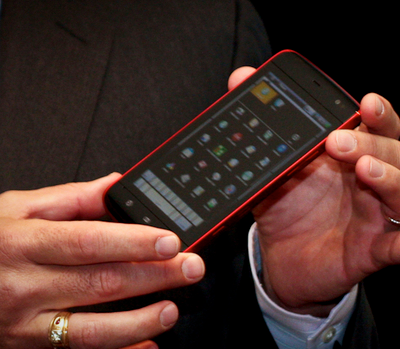 This is an important milestone for Android, however.  It is the first available "iPod touch" type device for Android.  What that means is that it is the first non-phone for Android that will attract consumer attention and cater to people who don't want to have to buy a mobile phone.
Sure there are already Android devices that aren't cell phones.  There are netbooks, eReaders, even digital picture frames out there.  And it isn't even really the first mini tablet that can run Android either.  Since the original release of Android, you've been able to put it on similar devices like the Nokia N810.
But this is the first Android device by a major player not to be specifically a cell phone.  
Apple's iPod accounts for close to half of the Mobile Touch OSX devices out there even though it gets refreshes  months after the iPhone.  Google's Android should see similar types of market share gains by devices that aren't phones first and foremost.
Specifically talking about this device, the biggest unknown is the price.  Will it cost $199 like the base model iPod or will it cost as much as a Nexus One unlocked at $530?  Since, this is a Dell, dude, I'd say it will be on the lower end.